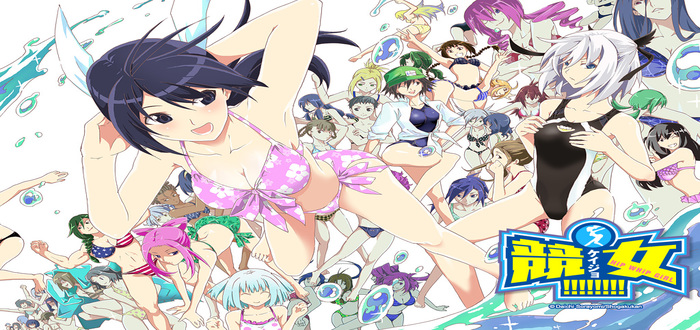 Aquatic Sports Manga 'Daichi Sorayomi's Keijo!!!!!!!!' To Be Adapted As Anime Series
There is a trend lately in anime where literally every sport in the world is set to have it's own corresponding anime series. Daichi Sorayomi's Keijo!!!!!!!! is the latest addition to this trend.
The manga centers around an alternate Japan where an aquatic sport called "Keijo" along with boat racing, cycling and horse racing have had laws passed making it legal to gamble on. The aim of the sport is to have contestants on floating platforms where they must push the other contestants off using their chests and butts.
So, it should surprise nobody that Daichi Sorayomi's Keijo!!!!!! would have its own anime adaptation as was revealed in the 11th issue of Shogakukan's Weekly Shonen Sunday magazine while also unveiling the key visual on the official website.
There is as yet no other information but we'll be sure to keep you informed!