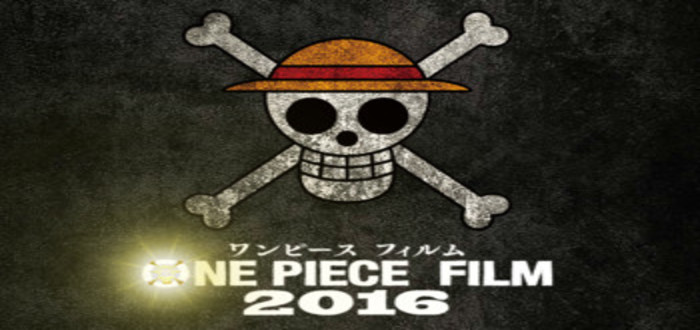 One Piece Film Gold's Teaser Trailer Released
Did you know that there has been a One Piece film released every year in Japan between 2000 and 2009, that is a lot of One Piece. They seem to take a break only releasing the One Piece Film Z in 2012 and a whole bunch of specials but now they are back with a bang. The official website for the upcoming One Piece Film Gold released a teaser for the film this week.
Logo: Toei
Text: In Summer 2016
Text: The world
Text: Will be plundered
Text: Director: Hiroaki Miyamoto (One Piece TV anime's 3rd chief director)
Text: Script: Tsutomu Kuroiwa (Nazotoki wa Dinner no Ato de, Liar Game series)
Text: Original Creator/Executive Producer: Eiichiro Oda
Text: One Piece Film Gold
Text: To the "The New Dimension" of "The New World."
Text: 1st batch of advance tickets with bonus presents are now on sale!
Text: At the box office (except in some theaters)
Text: A limited number of Gold Kintarō Luffy clear file folder presents with art drawn by Eiichiro Oda
Text: Advance ticket price (tax included): General 1,400 yen/Children 800 yen/Pair 2,100 yen
Text: Presents are limited to the number at hand at the box office
Text: The design above is preliminary
Text: Plus! The 2nd & 3rd batches of tickets with bonus presents are slated for sale!
Gold
's character has been described as a mysterious man when the second 2016 issue of Shueisha's Weekly Shonen Jump magazine revealed his character design, more information will be released on the character in the next issue.
One Piece Film Gold is slated for release on July 23 in Japan.