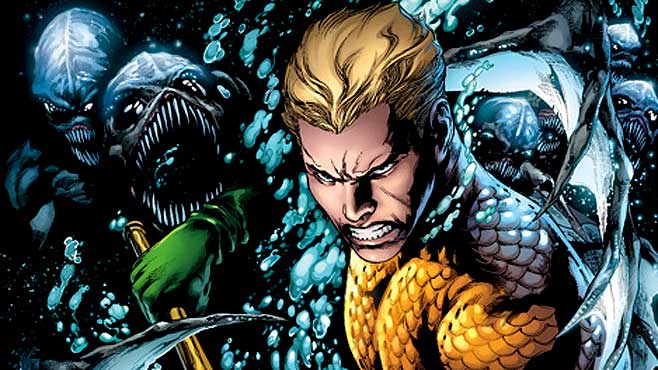 Original New 52 Aquaman Team Reunite For Rise Of The Seven Seas
It's been confirmed that the team who led Aquaman into DC Comics' New 52 era, Geoff Johns, Ivan Reis and Joe Prado will return to the hero for a new Aquaman-related adventure.
Johns (The Flash, Blade) who penned the New 52 reboot of Aquaman will reunite with artists Reis (Blackest Night) and Prado (Justice League) for a new series entitled 'Rise of the Seven Seas'.
I can officially say that Ivan Reis, @Joe_Prado and I have started work on #Riseofthe7Seas! The team is back… pic.twitter.com/XSN2MPGz6k

— Geoff Johns (@geoffjohns) November 4, 2015
The event was teased at the end of Geoff Johns' time on Aquaman last November, with it meant to be a Justice League storyline, but it's unknown if that's still the case or if they've decided for it to be a solo series.
Current series runner Cullen Bunn is leaving the comic in January of next year but no date as to when the original creative team will return.
Since his relaunch with the New 52, Aquaman has fallen into still waters, with many fans turning away from the hero due to current storylines. It's hoped Johns, Reis and Prado will be able to revive interest once more!
Editor-in-Chief, part-time super villain and hoarder of cats. If you can't find me writing, I'm probably in the kitchen!