Did everyone have a good weekend at Eirtakon? The K-pop community sure did! Dabit was one of the many guests at Eirtakon and not only did he perform, he also had a panel and a Meet&Greet for his fans! Kpop Ireland also had an interview with him, which we will post later on this week!
Dabit's panel at Eirtakon was called "K-pop in Korea". He went through all kinds of topics, about the K-pop industry, the history of K-pop, current trends in K-pop and also told us some of his favourite groups (He's a huge fan of BTS!). He shared with us about the audition process in Korean entertainment companies and why he choose to take the path he's on. He also introduced his staff, and talked to us about their jobs as a manager and a makeup artist.
Dabit talked to us about Japako Music and what their magazine does for artists like himself. Virgina Clinbergh, Editor-in-Chief at Japako, talked about how Japako wants to promote artists who have real talent, to get them the recognition they deserve.
After that, he had a little Q&A session with his fans and was asked if he'd like to perform on music shows, or if he'd like to be a guest on shows like AfterSchool Club. He said he has actually been to the set of the show, and has met Eric Nam and Kevin Woo. Even though the show mostly focuses on idols, he would love to be on it. He was also asked which K-pop song he wished was his own, and choose one of IU's duet songs.
Later on in the day, Dabit had a Meet&Greet with his fans, and some of his fans were kind enough to share their experience with me!
"At the Dabit Meet&Greet, he was so sweet. Always smiling and happy to meet new people. When I went up, I talked about how I've been to Big Bang's concert and how I'm part of Kpop Ireland, and he thanked me for coming to the event.  I had a great time!"-Aisha
"Seeing Dabit at the Meet&Greet made me want to research more about him and his music. I think that it's surprising how one person can be so bright and I especially liked the way Dabit genuinely wanted to know all of us and took his time to talk to us and he even took pictures with fans, even though he was probably tired. It shows how much respect he has for all the people that came to see him and I think he could be a very good role model for other artists. It shocked me how he interacted with us, as if we all knew each other and as we were just a group of friends."– Maja Karolina
"Dabit is my idol and I have been dreaming for God knows how long to meet him. To be honest, when I found out that I was going to have the chance to meet him at his meet and greet, I was so overwhelmed; I didn't know what to do! I broke down in tears after meeting him and I still can't quite get my head around it but I'm so glad I did and I am so happy my parents took me to Dublin just to meet him. It meant the world to me and it still does and it will be something I will never ever forget. He's such a lovely and talented guy! I can't even describe how amazing meeting him was…"– Eimear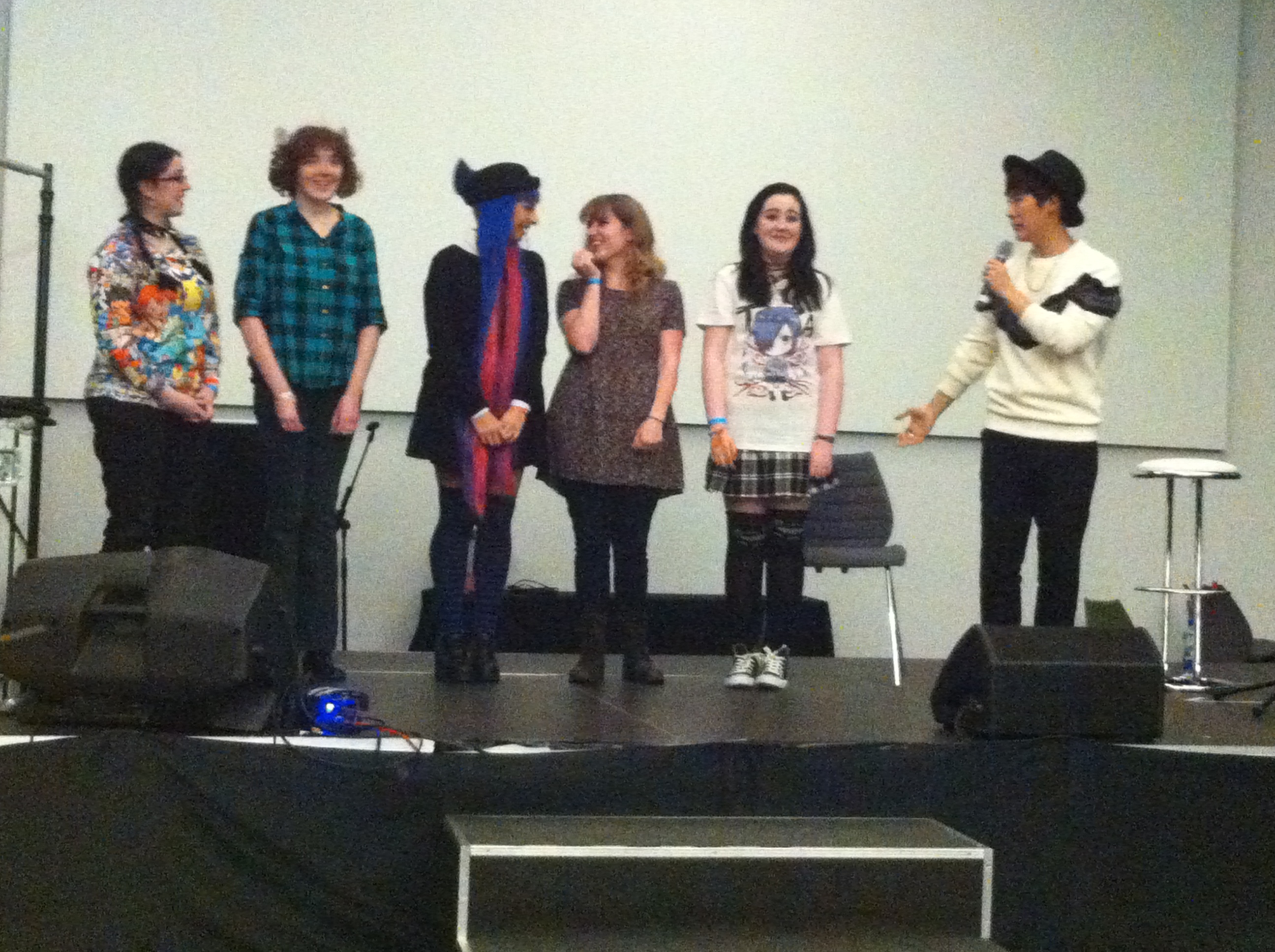 In the evening, Dabit gave us a fantastic performance! The main event hall was packed with happy fans. He performed all of his own songs, and explained a few things about them. He told us that he is single, so a lot of his songs deal with being lonely. He also asked the audience if they were single too, and was very flirty with everyone.
Dabit also performed his song '멍 (Zone Out)' with the winner of a cover song contest run by Kpop Ireland, Koffeedream, Japako and Eirtakon a few weeks previous. They did a fantastic duet!
After performing a few more songs, including a fabulous cover of Jason Mraz's 'I'm Yours', he brought 5 lucky fans up on stage, and proceeded to serenade them with a cover of Ra.D's 'I'm in Love'.
Everyone had such a great time with Dabit at Eirtakon and on behalf of everyone who attended, we'd like to thank Dabit, Koffeedream and all of their staff, and the lovely folks at Japako and Eirtakon for making the first ever K-pop performance happen in Ireland!
Thank you Dublin!! 사랑해요~ #ireland #eirtakon #dublin #dabit #performance #europetour #kpop #다빗 #유럽투어 #아일랜드 #더블린 #공연 pic.twitter.com/61Vs83YQuE — 다빗/DABIT (@dabit1205) November 14, 2015