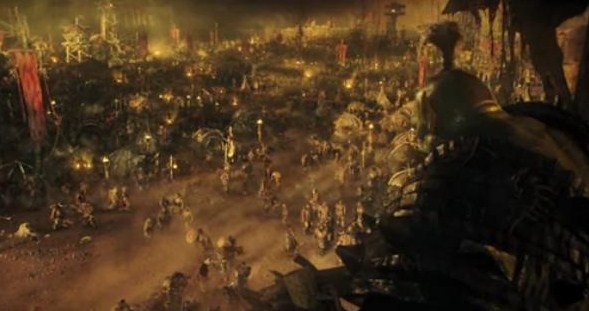 The first trailer for the upcoming World of Warcraft movie, Warcraft, has been released. Showing off the special effects and sheer scope of the film, the trailer really wets your appetite for watching humans, orcs and other mystical species having a huge war!
Directed by Duncan Jones (Moon, Source Code), Warcraft was long in development hell before now finally seeing the light of day. The film was first announced back in 2006 and it wasn't until 2014 when an ironcast crew had been assembled and production began. Starring Travis Fimmel, Paula Patton, Ben Foster, Dominic Cooper, Toby Kebbell, Ben Schnetzer, Rob Kazinsky and Daniel Wu, the feature is a collaboration between Blizzard Entertainment, Legendary Pictures and Atlas Entertainment that looks like it might actually manage to capture the intense fantasy charm of household name online RPG, World of Warcraft.
The film's synopsis is as follows: "The peaceful realm of Azeroth stands on the brink of war as its civilization faces a fearsome race of invaders: Orc warriors fleeing their dying home to colonize another. As a portal opens to connect the two worlds, one army faces destruction and the other faces extinction. From opposing sides, two heroes are set on a collision course that will decide the fate of their family, their people and their home.
So begins a spectacular saga of power and sacrifice in which war has many faces, and everyone fights for something."
Warcraft is raiding cinemas June, 2016.