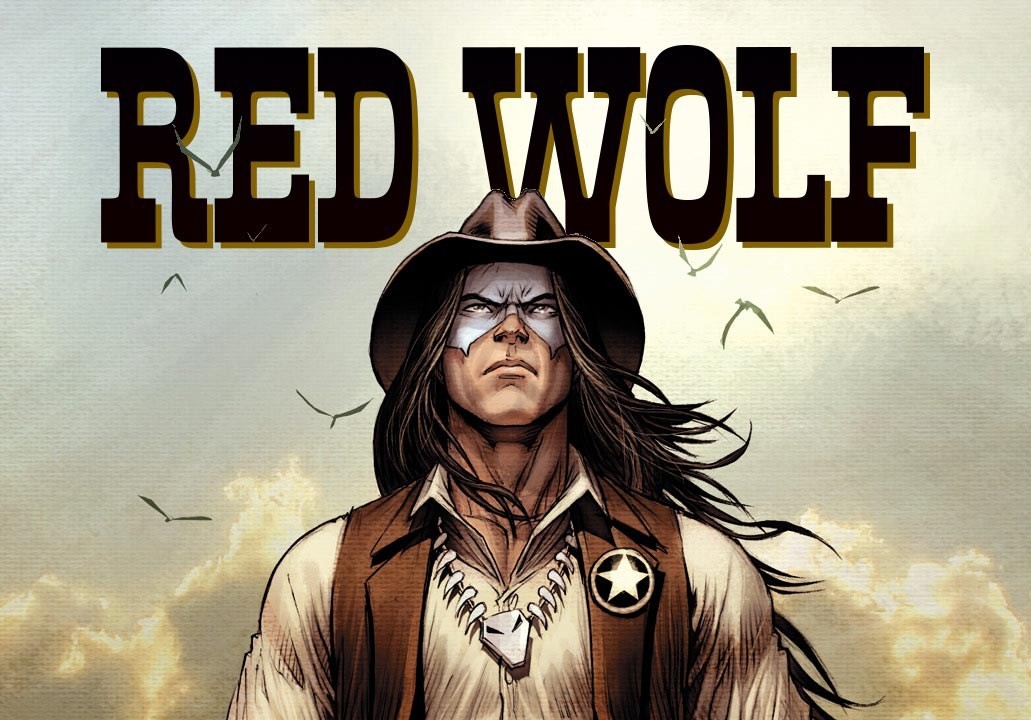 Marvel Announce Red Wolf, Their First Native-American Solo Ongoing Comic
Marvel's premier Native-American superhero Red Wolf will have his own solo ongoing title as part of the 'All New, All Different' relaunch that's coming once Secret Wars wraps up later this year.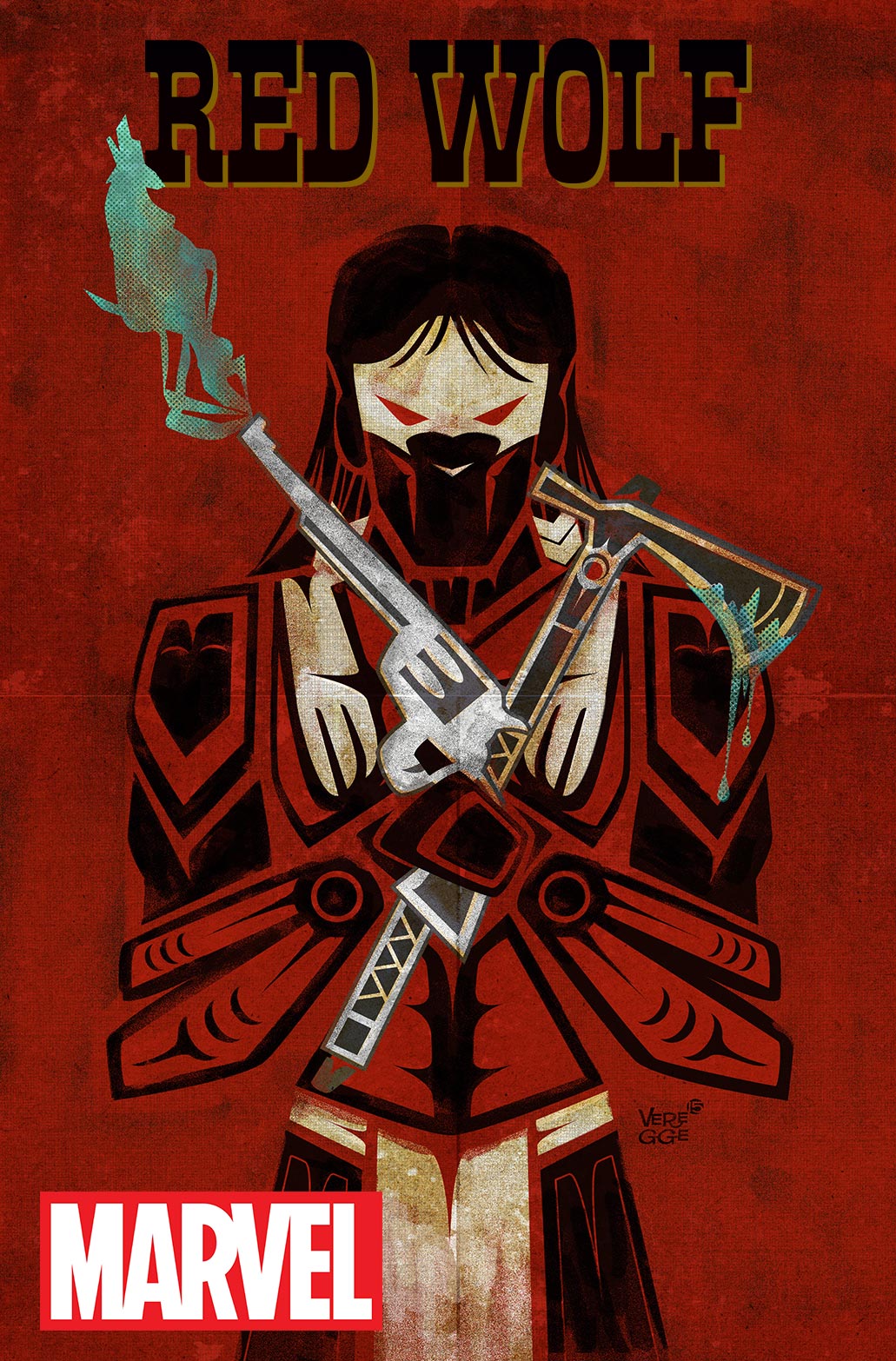 The series will be written by Nathan Edmonson with art by Dalibor Talajić and covers/design by Jeffrey Veregge. Veregge, who is a member of the Port Gamble S'Klallam Tribe in Washington state and of Suquamish and Duwamish descent will also act as a consultant on the comic
Red Wolf is Marvel's first Native American superhero and the mantle has been held by four different characters. The first iteration, William Talltrees, appeared in Avengers #80 in 1970. Most recently the character was re-introduced as part of the 1872 series in Secret Wars.
From the press release: "The Marvel Universe's American Southwest now has a superhero to call its very own – the mysterious new hero, RED WOLF! Recently seen within the pages of Secret Wars' 1872, this new hero is suddenly thrust into the new Marvel Universe as its latest righteousness defender no matter what it takes! An outsider and an honest man, Red Wolf is going to need all his wits, and both his fists, to serve and protect this new world from the corrupt organizations that want to control this already stifling landscape of the gritty and harsh American Southwest.
"This December, the new Marvel Universe gains a new hero who pledges to never let the crushing hands of ruthlessness control those who cannot defend themselves. Red Wolf is here to keep order and maintain peace…no matter the cost."
Red Wolf #1 will ride high onto shelves in December.