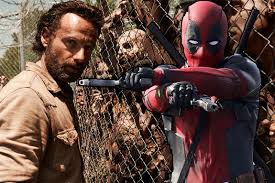 Video: Rick Grimes Vs. Deadpool In The Walking Deadpool
As huge fans of both The Walking Dead and Deadpool, this mash-up is a work of art. This brain child is the work of David Elmaleh. This isn't the first of his works to feature a mashup but it is quickly becoming a fan-made favourite of ours.
The attention to detail is nothing short of brilliant and the splicing of these two trailers is pretty seamless. Rick Grimes would have a tough time facing this particular walker we can tell you that.
Who would you root for in a face-off between Deadpool and Rick Grimes?