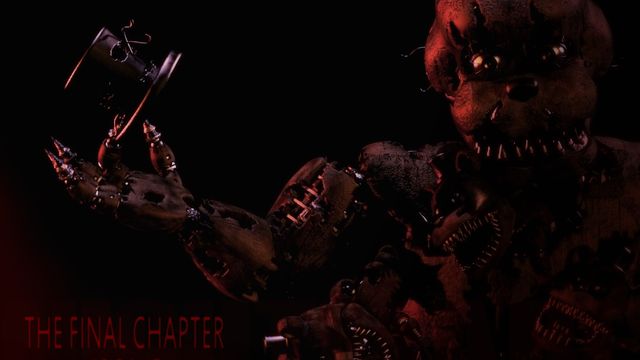 What is it do you think you see?
What game do you think you are playing?
What have you brought home?
Scott Cawthon just really loves scaring the crap out of his fans! He has just dropped a brand new trailer on our laps for the fourth instalment in his monstrous series Five Nights at Freddy's. 
Thankfully we don't have to wait as long as first anticipated with the title due out next month, August 8 on PC.
Console yourself by watching our editor, Declan, and ArcadeCon staff member, Naomi, frighten the crap out of each other playing the first one. They're so not ready for the fourth!
Editor-in-Chief, part-time super villain and hoarder of cats. If you can't find me writing, I'm probably in the kitchen!