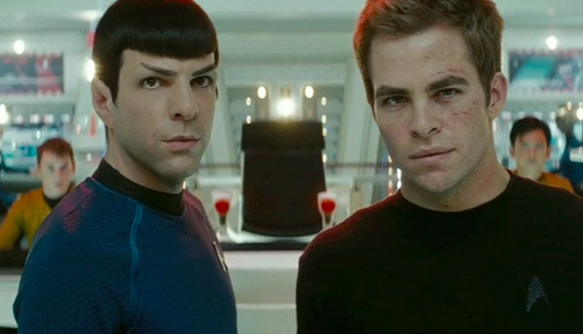 It seems we won't be seeing the last of Kirk and Spock in the Star Trek reboot's third film, as stars Chris Pine and Zachary Quinto have signed on for a fourth movie as well.
The duo have recently re-negotiated their contracts with Paramount Pictures and Skydance Entertainment for an upcoming fourth film in the Star Trek universe. According to The Hollywood Reporter, the new contracts will add between $10-15 million to the third Star Trek film's budget.
Quinto and Pine were contractually obliged to star in three films but now, considering the continued popularity of the franchise, we could expect to see a handful of other films in the works as well. Star Trek may go down the Star Wars route with six films, which could possibly lead to nine films, but that's just us speculating.
If the third movie continues to make money for the production companies (Star Trek: Into Darkness made $467 million), then surely it's only logical to keep producing the films.
The third Star Trek movie will hit our screens in 2016.
What do you think of the news? Will you be watching the third film? Would you watch a fourth? Let us know below!