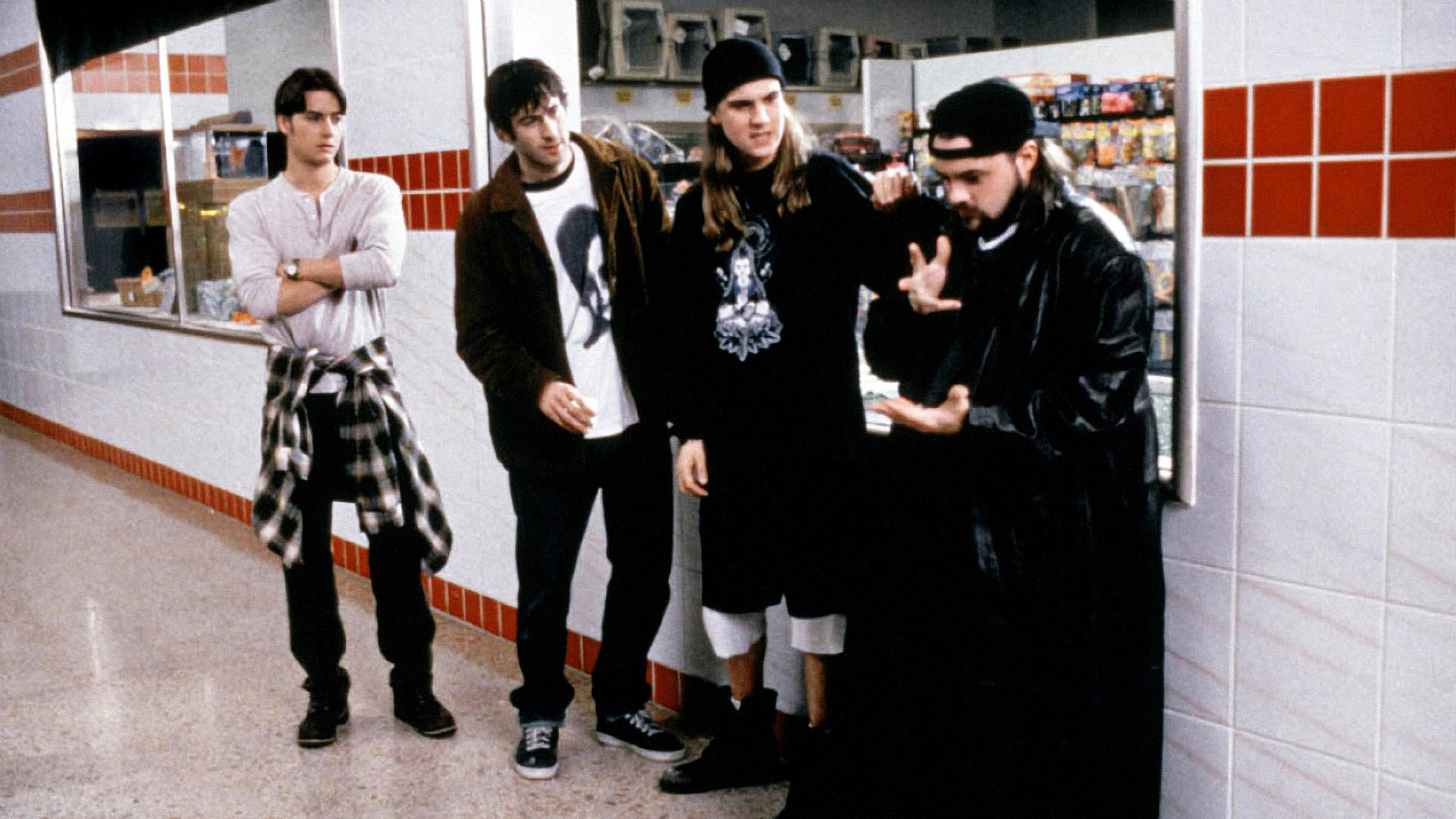 The next film on Kevin Smith's slate for this year is the sequel to his ode to teenage/early-adult mall-squatting, Mallrats. Today, he took to Twitter to show that the script is now finished. He announced that the sequel will be titled Mallbrats, to give a tribute to his brother in arms Jim Jacks, who helped produce the original but sadly passed away in 2014.
20 years in the making. 113 pages fulla old friends & new jokes. This is for you, Jim. Wish you were here. #MallBrats pic.twitter.com/O6HfIWbRY6

— KevinSmith (@ThatKevinSmith) May 11, 2015

Very little is known about how Mallbrats is taking shape, but it will contain a mall's destruction and another appearance from Stan Lee. Most of the original cast are returning; Jason Lee, Shannen Doherty, Jeremy London, Joey Lauren Adams, Michael Rooker, and Ethan Suplee are all set to reprise their roles.