Marvel Sign Female Writers For Captain Marvel Film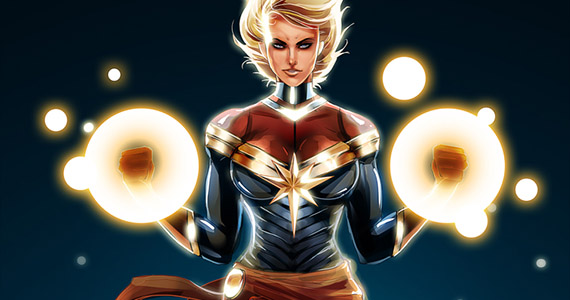 The upcoming Captain Marvel film, the first female-led superhero film from Marvel studios, has found its writers. Nicole Perlman, who wrote the first draft of Guardians of the Galaxy, and Meg LaFauve, who co-wrote Pixar's Inside Out, are teaming up to put together the script for the solo film of one Carol Danvers, a.k.a Captain Marvel.
As reported by The Hollywood Reporter, though neither has worked in a partnership before, both impressed Kevin Feige, the main man behind the MCU, so it was decided that their efforts would be merged for maximum effect. The negotiations that led to this decision have been going on since December, so getting it right was clearly a priority for the studio.
Carol Danvers is an air force pilot who finds her DNA fused with that of an alien species during an accident, giving her the powers of super strength, energy projection and flight.
Captain Marvel currently has a release date of July 6th, 2018.