Constantine NOT Cancelled Yet Says Daniel Cerone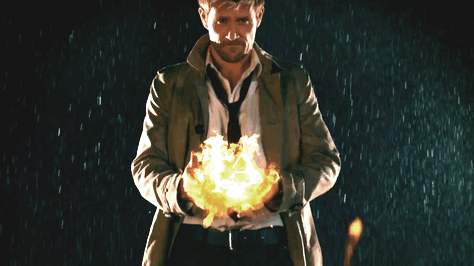 Your newsfeeds could have been flooded last night with news that NBC's Constantine had finally been put to rest but that's not the case. Daniel Cerone, co-creator of the show confirmed with ComicBook.com that the show is not out just yet and a meeting is scheduled to look at a pitch for a second season:
"I just received confirmation from the corporate offices at NBC. I was assured that Constantine has not been canceled and our pitch meeting to discuss a potential second season remains on the books. By the way, this is a pitch meeting involving the president of Warner Bros and and the entertainment heads of NBC. Nobody at this incredibly busy time of the development season has time to waste taking pointless meetings.
Now, is it fair to say that Constantine is a long shot? Sure, that's fair to say. While we marginally improved a tough time slot for NBC, we're a very expensive show to produce. A lot of NBC's decision making will not doubt hinge on their new pilots and how they feel those new shows would fare as a companion piece to Grimm, versus a second season of Constantine."
What do you think? Are fans and Cerone fighting against the tide? Can Constantine be saved?
Editor-in-Chief, part-time super villain and hoarder of cats. If you can't find me writing, I'm probably in the kitchen!