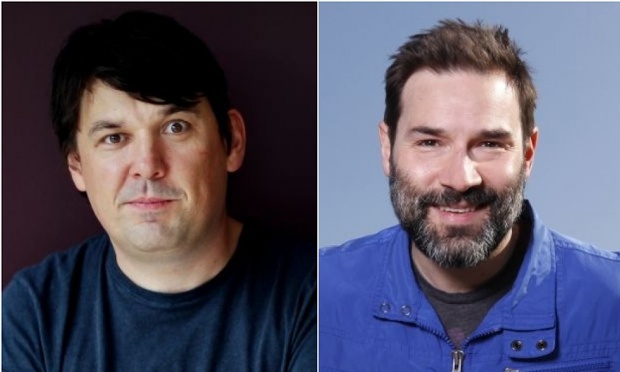 IT Crowd and Father Ted creator Graham Linehan will be teaming up with Adam Buxton to create a new sci-fi sitcom for Channel 4.
The Cloud will be set on board a space station that is orbiting the earth. Those on board are there to protect the large amount of information which humanity has saved their devices. As with the above mentioned series this will also include a rather hapless bunch with unreliable technology.
Buxton was one half of Adam & Joe, which he also wrote and directed, and he also directed and appeared in The Persuasionists. He will star in The Cloud pilot with Aisling Bea and Jamie Demetriou.
The pilot will be produced and directed by Richard Boden, who shared directorial duties on The IT Crowd and other series, including The Walshes with Linehan.
It is expected Channel 4 will make a decision on whether or not to commission the show later in the year.