Funimation To Dub 10 Winter Season Anime Titles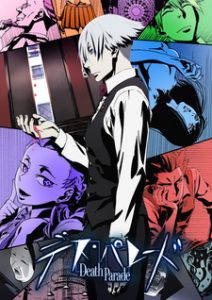 Talk about hopping onto what's popular, it is no surprise that FUNimation have jumped and taken the opportunity to dub some of the best anime titles to be aired since Attack on Titan, not the mention it has been one of the best winter seasons for anime in years. The titles to be dubbed are Assassination Classroom, Death Parade, Tokyo Ghoul √A, Maria the Virgin Witch, Absolute Duo, The Rolling Girls, World Break: Aria of Curse for a Holy Swordsman, Yuri Kuma Arashi, Yona of the Dawn and Kamisama Kiss 2.
The main titles worth mentioning that they will dub will be Assassination Classroom, Death Parade and the second season of Tokyo Ghoul √A. FUNimation are going as far as to create a two hour primetime block for these titles which will start on the 18th of February. The other winter titles will premiere throughout February and March.
Not sure about these titles, check out Otaku Digest here for a first episode analysis of most of these titles.