The news that everyone's favourite electric mouse Pokémon will be entering the ring of Pokkén Tournament was announced by the developers during a livestream of NicoNico but Pikachu would also be joined by Suicune and Gardevoir.
While the project has been announced some time back, the fact it was going to be an Arcade release for Japan many of us were left hoping that developers Namco Bandai would push for an international and possibly console release.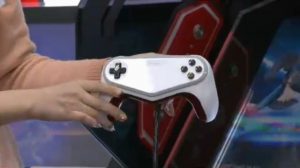 Well one aspect of that might come to fruition as producer Katsuhiro Harada showed off the controls and mechanics of the game explaining that cabinets will be shipped with game pad style controllers which just happen to look like the old SNES controller. Harada remained tight lipped on a transition to consoles but alss highlighted the design could still change.
During the stream many took to Twitter to discuss the clips shown with plenty of people drawing comparisons between Pokkén Tournament and previous Namco Bandai fighting games like Naruto and Dragon Ball Z but Harada was quick to reply stating:
It's our own (about game development). RT@GoldMetalSonic Is the Tekken team developing Pokken on their own, … http://t.co/Jm23SGWmgI

— Katsuhiro Harada (@Harada_TEKKEN) January 23, 2015

You can check out all the action in the gameplay trailer below:

Editor-in-Chief, part-time super villain and hoarder of cats. If you can't find me writing, I'm probably in the kitchen!