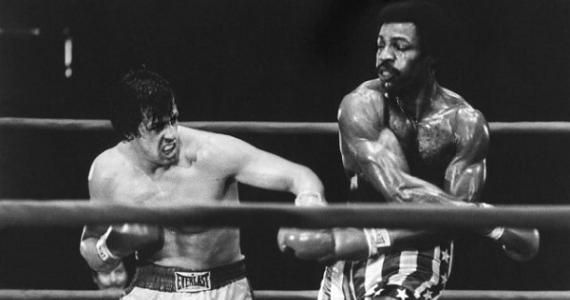 A casting call has been put out seeking extras within the Philadelphia area for the new proceeding movie to the Rocky franchise, Creed. It is shooting in early January 2015 and will see the return of Sylvester Stallone to his arguably most famous role. He will be joined by Michael B.Jordan, who will be playing the grandson of Rocky's former Rival, Apollo Creed. Details are scarce currently, but a brief plot synopsis has surfaced online.
"'Creed' will center on the grandson of Apollo Creed. He's raised in an upper-crust home thanks to his grandfather, the young man doesn't have to box and his family doesn't want him to. But, he has the natural skill, instinct and gifts that made his grandfather the heavyweight champion. Creed's grandson turns to Balboa, who is out of boxing completely and not eager to return."
The release has been confirmed for 2016. We can expect to see a trailer for this fresh take on the classic underdog story at the tail end of 2015. Until that time, we have our fingers crossed that Creed will have enough punch to carry the franchise into the next round of its thrilling cinderella saga.