Celebrate 2014 – Anthony's Favorite Stuff
Favorite Game – Alien: Isolation/Shovel Knight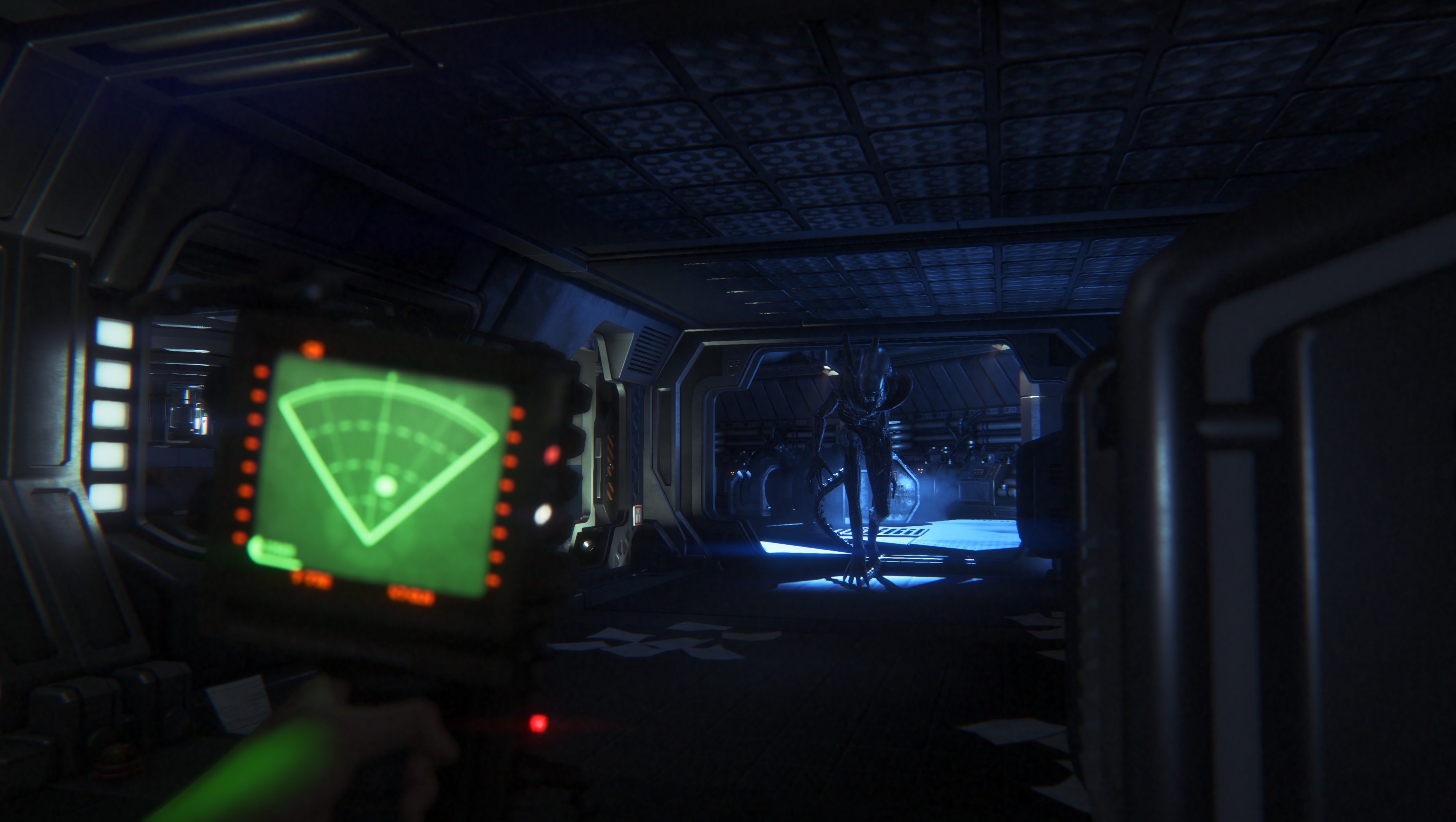 It hasn't been the strongest year for the games industry, if I'm to be totally honest. Many of the AAA titles released missed their mark in one way or the other and the franchising and monopolization of certain companies and benchmarks has made for tiresome monotonies and machinations that have left me feeling a bit out in the cold, searching, yearning for a meaningful, fun experience. Then, out of the depths, came two games that manage to provide for all of the above, and from the unlikeliest of sources. Shovel Knight and Alien: Isolation are about as far away from each other as one can get with two cherry picked parts of the same medium in look, promise and scale of release. But really, they're two peas of the same gloriously tough pod. Both are a love letter to the seemingly forgotten roots of a tree that had started to wither in the most disheartening of ways, both boast sheek graphics that put into focus a wondrous aesthetic that is so rewarding to explore, and both rely on their air-tight mechanics to provide an unforgettable and captivating single-player narrative that actually makes you want to hear what happens next, and talk to and interact with anything that will allow you to do so.
There's a pile of blogs, articles, videos and podcast discussions that's bigger than both of these story modes combined at this stage that explain, in-depth, exactly why Shovel Knight and Alien: Isolation are as praised as they are, and I don't really have anything particularly new to say about them. What I will say is that if you're looking for a game that will remind you why you love the act of playing games, you won't get much better examples than these.
Favorite Film – Nightcrawler
Going in to Nightcrawler, I knew I was in for a treat, simple because of Jake Gyllenhaal's involvement. Coming out of Nightcrawler, the film had managed to convince me that it was the film of the year. Now, this isn't altogether a great achievement, it was good, but this was pre-Interstellar, and let me tell you, I was excited for Interstellar. Nightcrawler was the only film I seen this year pre-Interstellar that challenged whether or not Interstellar would be my film of the year, such were my expectations. Dan Gilroy's first directorial attempt is an absolute masterpiece that isn't afraid to get its hands dirty exposing harsh truths about the media lifestyle it concerns. Breathtaking, captivating, and abhorrently filthy, don't be afraid if you want a shower afterwards. Excellent, excellent cinema.

Favorite Music – Vestascension

Vestascension's début is something I've been looking forward to for years, as the current wave of progressive rock and metal has produced most of my listening cue over the last couple of years. What they delivered is beyond even my lofty expectations. Smooth, serene songs that hold huge soundscapes with captivating lyrical imagery and a penchant for cloud-like, airy melodies. Everything about Breaching The Sound is akin to an auditory hug, a cuddle from behind with a gentle whisper of 'It'll be alright'. What this band have started is, hopefully, a long career in providing such an engrossing experience.
Favorite Comic – Kamala Khan (Ms. Marvel)
I could go on and on about Kamala Khan and why I love her so, and in fact, I have. Ms. Marvel re-ignited a flame left dormant in me to read and keep up with comics again. Outside of the ever-reflective adventures of Judge Dredd and co. in 2000 AD, I had barely read anything current, outside of the occasional graphic novel and collected edition. G. Willow Wilson and Adrian Alphona changed that. With Kamala that have proven that it is possible for a Marvel character to be both a superhero and a challenge to what superheroes are, and what it takes to be one. They challenge the status quo, and in doing so have made a beast composed of cultural relevance, rebellion and re-evaluation that continues to grow and grow in necessity and value.
Favorite TV- American Horror Story: Freak Show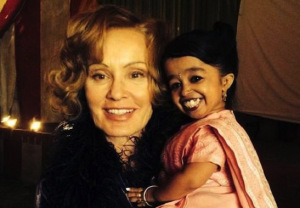 American Horror Story is one of those shows that I simply cannot watch week-to-week. It is literally too good, I need a fix of four or so episodes to get my fill and then to allow simmer what has just happened and develop my theories, only for them all to be shattered and have to start all over again. Freak Show is another step into their self-perpetuating oblivion, boundlessly leaping ever forward into more deliciously devastating scenarios and character plays that will make weep one second and shake in anger the next. In the current wave of televisual candy that is coming from the use of comic book licenses and attempts to replace Supernatural when that's eventually had enough, AHS is a welcome respite, even if every episode is a jaunt into utter madness.
Favorite Moment…
Of the things I managed to get involved in and achieve this year, the crown jewel is a tie between interviewing Joseph Fink of Welcome to Nightvale, and meeting Alan Grant, of Judge Anderson fame. The former was my first attempt at 'real' journalism – taking an interview, transcribing it and creating a feature piece about Welcome to Nightvale around that. The latter is meeting a long-time hero, and that is something that I'm glad I can cherish, as he was the nicest of guys.
Oh, and being 'The Mayonnaise Guy' from Pendleton Ward's visit over!

What'll next year bring? Well, more, content from us, and, with any luck, this wonderful community will continue to grow with that content. We'll all just have to wait and see. Take it easy, friends, and I'll see you next year!