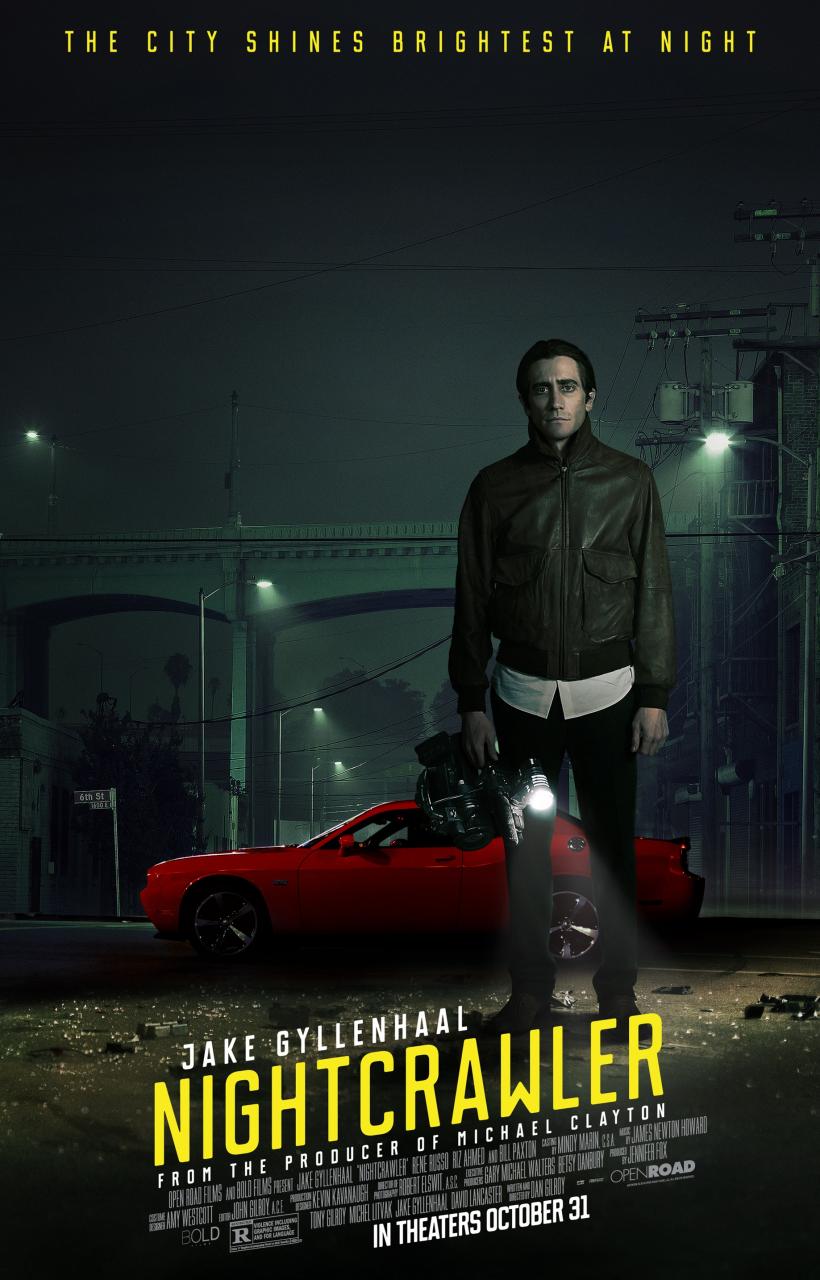 Jake Gyllenhaal is a leading man whose reputation needs no introduction, having proven his acting mettle across the board with films like Donnie Darko, Brokeback Mountain and Jarhead, amongst many others. While he hasn't much luck on the big budget stage, he does have a knack for lending his talents to smaller productions that may have never found as wide an audience otherwise. His latest venture, Nightcrawler, is just such a film. Under the helm of writer and first-time director Dan Gilroy, Nightcrawler's a very strange beast as it dances a line between out-and-out satire and hard-hitting drama while occasionally driving head-first into thriller territory. With Jake in the driver's seat, British indie-actor Riz Ahmed in the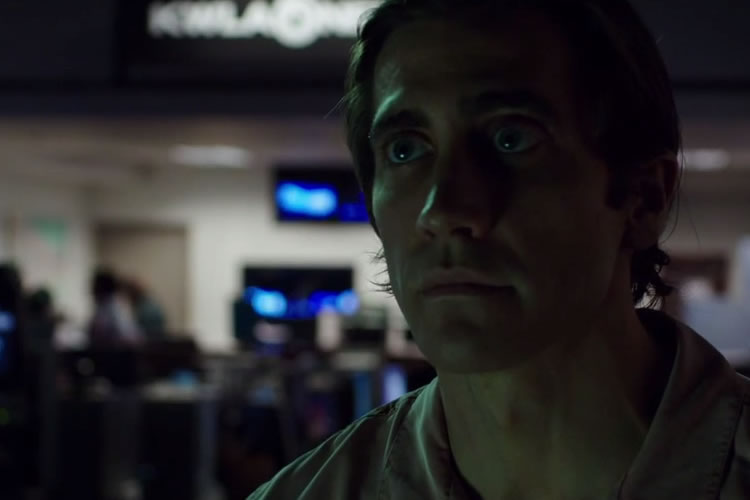 passenger seat and Hollywood veterans Bill Paxton and Rene Russo co-starring in the back, it has just as much potential to be a tour de force as it does a hot mess that overstates its promise. Thankfully, this is a film who takes up residence firmly in the former.
Having nothing to do with the fast-teleporting hero of Marvel fame (I thought I'd missed a beat when I heard the film's name at first), Nightcrawler is instead a story about another breed of human that only tends to come out at night, the nightcrawlers of freelance crime coverage. Jake stars as Louis Bloom, a very driven and very-unsettlingly off-beat worker out of work who finds himself doing odd jobs such as stealing and selling on construction equipment in order to make ends meet. While out on one such excursion for merchandise, he stumbles upon Bill Paxton's Joe, out nightcrawling on just another night looking for some killer footage. Louis is intrigued, and upon his giving it a try, discovers this entire under-current of putting a value on the suffering of others for views for the local news outlet, in this case the graveyard shift on a cable news network.
Louis' swift learning allows the film to move at what feels like break-neck speed at times, switching to montage very early on to fill in blanks in between actual beats of story. This would be slightly jarring, if it wasn't for Jake's incredibly tight grip on his performance as Louis. On-screen for basically the entire film, Jake bounces off each other character almost percussively, making every beat count and squeezing worth out of every second, making good on the intensity he injects into Louis' charmingly contemptuous demeanor. One particular scene involving Rene Russo's news anchor Nina out on a sort-of date with Louis initially allows for a breather, removed from the cutthroat industry of the namesake, but is turned into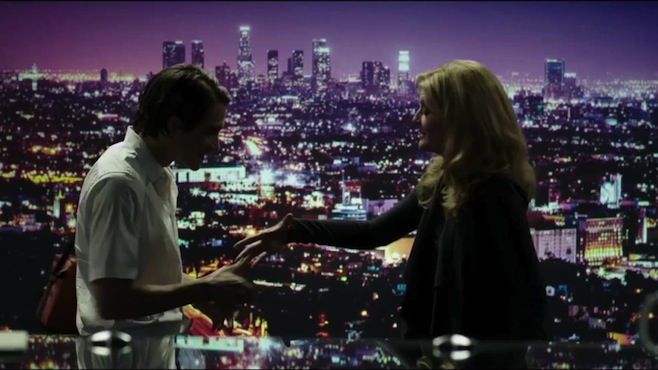 another psuedo-thrill-ride when Louis delivers a one-shot monologue that is just staggering in its coherence and wholly representative on how fine-tuned the script and characters are, and how good Jake Gyllenhaal truly is.
Thundering forward, Nightcrawler hits its stride when Louis gets into the 'big money' delivering footage from more and more morally bankrupt situations and angles. His hired protégé, Riz Ahmed's Rick, keeps the film anchored, vocalizing how negative these situations are, but still staying along for the ride, echoing the 'can't look away' car-crash mentality the film will no doubt inspire in audiences. What's more, the dynamic between Lou and Rick is echoed in the cinematography and music. Robert Elswit's beautifully shot cityscape shows a very steely, very cold, unflinching Los Angeles, giving credence to Lou's 'get paid' attitude, while James Newton Howard's guitar-driven score is very warm and uplifting for the most part, switching to more moody melodies when Lou goes a step too far, but still ringing triumphant when he achieves a shot worth paying for. Completely abhorrent behavior, but completely abhorrent behavior that brings forth the birth of an artist.
Nightcrawler is a film that's refreshing in today's cinema landscape because the concept is one that would feel better-suited to the world of television. The anti-hero angle has been garnering audiences in their droves on the silver-screen, and the comedy-drama hybrid would have been perfect for a ten episode Netflix series. Dan Gilroy and Jake Gyllenhaal decided instead to go with what is becoming a less and less obvious route with their story, canning it into 2-hours of fast-paced entertainment, filled with regular gasps, laughs and musings on how the media reports our own lives and society back to us. The subject of media distrust is nothing new, but this angle feels new enough and with it Jake Gyllenhaal has delivered a career highlight and Gilroy an incredibly promising introduction.
Gripping, darkly funny take on news entertainment and one of Gyllenhaal's finest moments. 9/10