VIZ Media Announce The Finale of Vampire Knight Series
It is a sad day for manga fans everywhere as VIZ Media have announced the Finale for the ever popular Vampire Knight series. Considered the bestselling Gothic Romance "Vampire Knight" by Matsuri Hino will end with its 19th volume which will be released on October 14th in North America and November 6th for a European release (according to thebookdepository.com) and it will be €7.75 for the normal print and €11.09 for the limited edition. Fans are invited to celebrate the finale with a limited edition of the final volume, with an alternate cover and a hardback mini art book ($15.99).
Along with the final volume Viz Media will be releasing the Manga Box Set 2 of the Vampire Knight "Night Class" on November 4th in North America and a November 20th European release according to Amazon.co.uk (£39.00) – compiling of volumes 11 – 19 to complete the series. A true fan must have for anyone who has been waiting to collect the entire series ($89.99).
Vampire Knight is all about the infamous Cross Academy that is attended by two groups of students, the Day Class and the Night Class. Although protected by Yuki Corss and Zero Kiryu from the Night Class, the Day Class do cross paths with them every day at twilight. Can their protectors keep them from the Academy's dark secret? The Night Class is all vampires.
Not only is there the final volume to prepare for but VIZ media will also be releasing "Vampire Knight: Fleeting Dreams" novel on December 2nd in North America and December 18th European release (€11.09) containing a collection of short stories never before released in English ($14.99). On this date also there will be a digital exclusive release of Vampire Knight: Life – a special manga chapter from the creator Matsuri Hino ($2.99).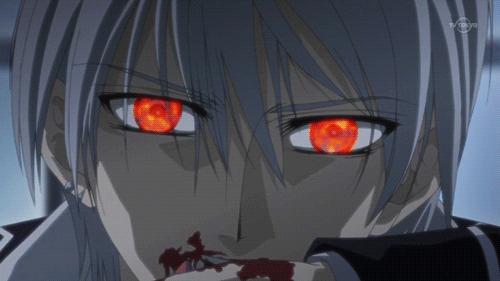 "VAMPIRE KNIGHT is a groundbreaking series that has introduced many readers to the shojo manga genre," says Nancy Thistlethwaite, Editor. "Shojo Beat debuts our first-ever Limited Edition release for VAMPIRE KNIGHT Volume 19! And in December, the VAMPIRE KNIGHT: FLEETING DREAMS novel will feature new illustrations by Matsuri Hino. The digital exclusive chapter, VAMPIRE KNIGHT: LIFE, reveals more of the story from volume 19. Don't miss out on these special releases in celebration of this beloved manga series!"