Banjo Guy Ollie – Double Dragon Level 1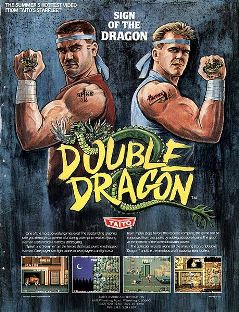 80's hair, a kick-ass soundtrack and a plot more convoluted than Dallas and The Young and the Restless (okay it's not that bad), it means I could only be talking about Double Dragons and if I'm talking about an Arcade/Sega classic then you can bet that Banjo Guy Ollie is involved! Yup this week's cover is dedicate the side scrolling, twin loving, punch throwing 80's game and BGO tackles the music of 'Level One'.
Players take on the role of twin martial artists Billy and Jimmy Lee who are on a mission to rescue the woman they love, Marian, from her brutish kidnappers the Black Warriors Gang by literally kicking and punching their way through stage after stage. The game would go on to spawn two sequels, a comic book, an animated TV series and a live-action movie!

Editor-in-Chief, part-time super villain and hoarder of cats. If you can't find me writing, I'm probably in the kitchen!