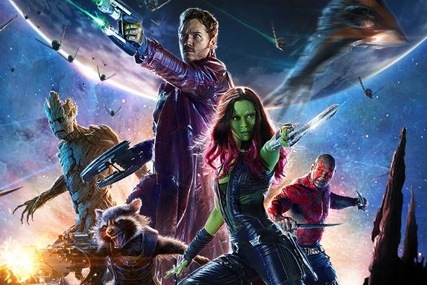 Starlord's Helmet Revealed For GUARDIANS OF THE GALAXY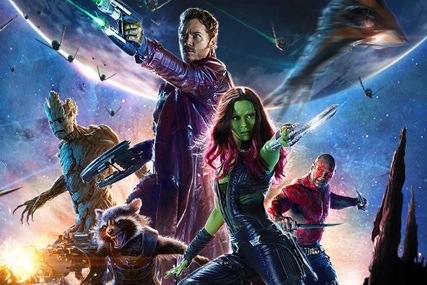 In yet another behind the scenes reveal, director James Gunn has this time revealed a photo of the iconic Starlord helmet. The photo taken from the directors Instagram account shows the Starlord (aka Peter Quill) actor Chris Pratt trying on the first prototype mask for his role in Guardians of the Galaxy.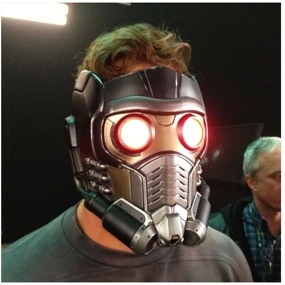 I have to say (and I think you all agree) that it looks flarking beautiful. Let's just hope Starlord gets to wear this for a good bit during the movie.
Guardians of the Galaxy stars Chris Pratt, Zoe Saldana, Dave Bautista, Bradley Cooper, Vin Diesel, Lee Pace, Michael Rooker, Karen Gilian, Djimon Hounsou with John C. Reilly, Glenn Close and Benicio del Toro. The film opens August 2014.