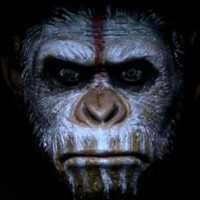 'Planet of the Apes' Short Films
In the run up to one of the most anticipated film's of the summer, Twentieth Century Fox has  partnered with Vice Media's Motherboard  to release  three short films that bridge the gap between "Rise" and "Dawn of the Planet of the Apes."
The short films cover the decade before "Dawn" and shows what has happened to the remaining humans who survived and were immune to the viral pandemic known as the "simian flu". 
The films are split up as "Quarantine,"  documenting the first year, "All Fall Down," at year five, and "The Gun" at year ten. 
Have a look at them on lunch and lets us know what you think. The links are below: 
"Dawn of the Planet of the Apes" opens July 11th.
YEAR ONE:
YEAR FIVE:
YEAR TEN: