Vincent D'Onofrio Is The Kingpin In Marvel's Daredevil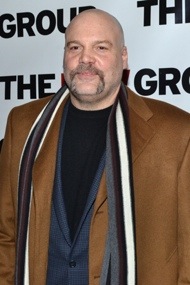 It doesn't seem long ago that we got the announcement for Charlie Cox as Daredevil in Marvel's upcoming Netflix series. But today Marvel Entertainment has revealed that Vincent D'Onofrio will play Wilson Fisk, aka The Kingpin, in the upcoming Daredevil Netflix series. A role that was previously portrayed by the late Michael Clarke Duncan in 2003's Daredevil film, this version of the Kingpin of crime is officially described as "a powerful businessman whose interests in the future of Hell's Kitchen will bring him into conflict with the blind attorney Matt Murdock and his alter ego Daredevil." "We're incredibly proud to have an actor with the gravitas and versatility of Vincent joining 'Marvel's Daredevil' in such an integral role, Wilson Fisk is an iconic villain whose cunning and power make him the dangerous equal of our hero." – Jeph Loeb, Marvel's Head of Television." This new Netflix Daredevil series will follow the journey of Matt Murdock (Charlie Cox) who was blinded as a young boy but imbued with extraordinary senses, now fighting against injustice by day as a lawyer, and by night as the super hero Daredevil in modern day Hell's Kitchen, New York City.
"Daredevil" is just one of four new shows to hit on Netflix from Marvel Entertainment which also include "Iron Fist," "Luke Cage," "Jessica Jones," and a mini-series event of "The Defenders" that brings them all together. Production is scheduled to begin on the series this summer with a target release in 2015.