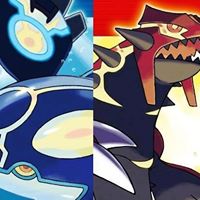 Coro-Coro magazine revealed to us today some details for the remakes of Pokémon Ruby and Sapphire. What we can now confirm is the following:
– Mega-Swampert and Mega-Sceptile
Mega-Swampert will be Water/Ground with the ability Swift Swim
Mega-Sceptile will be Grass/Dragon with the ability Lightning Rod
– Primal Evolutions
Groudon and Kyogre will have new forms called Primal Evolutions. It's said Aerodactyl's Mega Evolution is also going to be classed under this, as well as many of the other fossil's evolutions.
We also have images of newly designs Team Aqua and Team Magma, Steven Stone and the player characters.
We can expect our first gameplay trailer from Nintendo this week at E3.