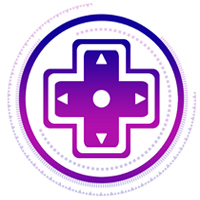 On a mild Spring day some four years ago, I volunteered to staff Arcade Con in it's debut outing. Little did I know then that working at that event would be the opening for me gaining a new circle of trusted friends and showing me a whole other community within Ireland that I had absolutely no idea of. It's that same community that inspired me to want to write for the Arcade, outside of my own want to communicate my opinions in a passive-aggressive manner.
Anthony's first article 6th November 2012
I spend a remarkable amount of time watching, reading, playing and listening to as much art as my body, mind and time-table will allow me and being able to both articulate my thoughts and then share them in a forum filled with other writing talents is something I'm very grateful for. We have a rich, diverse community within Ireland for the obscure and the wonderful, and a great propensity to celebrate both with equal vigour; I revel in being able to say my piece and add to that celebration.
Through the Arcade, I have developed a working relationship with some of my favourite creators, I have improved my own writing ten-fold (though the inadequacy is still strong!), through both practise and trying to emulate the quality of the other writers on board this myriad ark of nerdom, and have become the resident News Editor, which is great as it keeps me from napping my evenings away after watching half an episode of Supernatural and deciding 'Fudge it, goodnight world!'.
Seeing the site grow the way it has, seeing the convention grow the way it has and seeing the great relationships that have been forged because of both has been a journey I'm very pleased to have stumbled onto. Here's to plenty more of all of it.
See y'all in July!