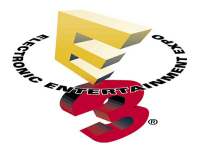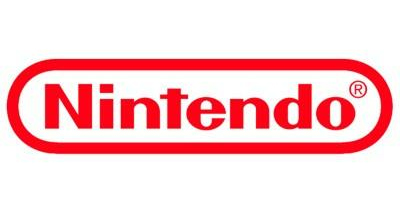 Hello, everyone, and welcome to the Arcade's coverage of Nintendo's E3 exploits.
My name is Mike, and I'll be summarising day-by-day the reveals and news from the big show, including the launch line-up of the Wii U and its details, as well as 3DS, DS and Wii reveals. Nintendo is in a major phase of transition right now, with Wii's Byzantian outburst of quality titles and DS' quick passing making way for 3DS' Eastern success and Wii U's innovative announcements. Can it all restore Nintendo's place at the forefront of gaming? Will it be enough to reverse flagging business in the next year? Will Ubisoft ever f**k off with the shovelware? We'll let you be the judge.
Wii U Pre-E3 Announcement:
Coming straight from Nintendo's headquarters in Kyoto, Nintendo bigwig Satoru Iwata talks us through a round-up of specs revealed over the last year, and reminds us of Nintendo's casual/social-gaming M.O.
The tablet controller is called the GamePad and features gyroscopic and touch control, and an old-school controller, the GamePad Pro, is being made available for "more intense" gaming, hinting at hardcore gamers hopefully being tended to on the new platform, fixing the shovelware problem that plagued the Wii.
A rather "comical" trailer for Wii U's social functions plays. It's thoroughly f**king annoying, being honest, but alludes at interactions with mobile apps, and showcases the GamePad's new, lighter form.
The Wii Menu is now to be called Mii Wara Wara. Not only will console-saved Miis be roaming the menu and generally marauding as you attempt to negotiate, but your friends' and online players on the same games as you will be milling about.
The Mii Channel is to be succeeded by MiiVerse, the much-mooted Nintendo social network. Messaging, pictochat, screenshots and more are to feature. All games will feature some sort of Miiverse functionality, apparently.
This leads to the killer online announcement: Nintendo Network, Nintendo's new online gaming service, accessible with 3DS, will be used with Wii U and other platforms going forward. Wii U's browser will have some vaguely amusing features, too.
Injustice: Gods Among Us (Wii U):
NetherRealm, the lads behind last year's Mortal Kombat reboot, are at the helm of a DC Comics crossover beat-'em-up that completely hasn't been brought about as a reaction to Avengers mania at all, no it hasn't. Batman, Superman, Harley Quinn and more will feature, and more info is due this week.
Castlevania: Lords of Shadow: Mirror of Fate (3DS):
Konami's long-undead vampire franchise makes its 3DS debut this week. It's an incredibly vague trailer, but we do know it's 2.5D and features the Belmonts. You can't lose, then.
Kingdom Hearts 3D: Dream Drop Distance (3DS):
The Square/Disney nightmare crossover continues with its latest portable instalment, with fan faves Sora and Riku visiting such clean, family-friendly locations as the worlds of Tron and the Three Musketeers. Looks like more of the same, which is awesome for the series' legion of fans.
Rabbids Rumble (3DS):
Here's that turn-based combat RPG/mini-game frenzy/collect 'em up you ordered. 100 Rabbids, fully trainable and collectable, with 3DS capabilities promised.
Shin Megami Tensei IV (3DS):
The hugely popular franchise hops to 3DS, following Dragon Quest to the handhelds. No info at the moment beyond a two-page spread in Famitsu mag confirming its existence.