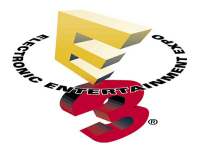 E3 2012 Microsoft Conference

The Stand out is without a doubt Xbox SmartGlass, the idea is to tie all your smart devices (Smart Phone, Tablet ) together with whatever media you are watching, allowing them to display tertiary information to make it an all together more immersive experience. The example shown was, while you are watching an episode of Game of Thrones you can look at your SmartGlass tablet and see what the other characters are doing on an interactive map, or read about the characters and actors. It also can turn your smartphone in the ultimate remote control. Allowing you quickly and easily navigate the web using the new Internet Explorer for Xbox.
The application for games, concepts were shown, allowing you to write out plays on your tablet, or in HALO when you set a waypoint you can bring information about your destination along with weapon and vehicle schematics.
This seems like interesting technology but it's success depends on the media creators creating extra and very specific content, that will only really be available to Xbox users. I wonder if there will be enough incentive for this to happen.
There will also be a lot of cross compatibility with your Windows 8 PC.
Xbox SmartGlass and Xbox Internet Explorer have an autumn launch date.
Xbox media will really be stepping up it's game in 2013, with voice search by genre, and then allowing choices of which media service you view stream your media from (Netflix, Hulu etc)
Xbox media services will be rolling out into 12 more countries (Ireland was on that list ) along with many more media providers partnering up with Xbox those listed were Nickelodeon, Paramount Movies, Machinima and Univision with over 30 more providers coming online.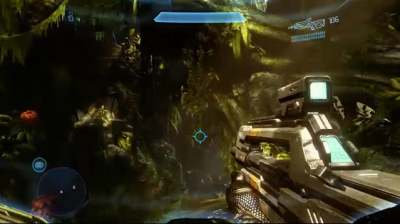 Now onto the games, the conference kicked off with Halo 4 trailer and gameplay demo. It looks very pretty, with Master Chief returning to aid a UNSC ship the Infinity which has crashed on a hostile planet. The enemies aren't Covenant this time! Cortana recognises the technology as Forerunner. Use of different visors to scan your environment was also shown.
Next up was Splinter Cell:Blacklist, yet another modern military game set in the middle east. This time Sam Fisher something something terrorists etcetera etcetera. The "killing in motion" sequences looked like glorified quick time events. one cool feature was the Kinect voice interface. You can call "Hey You" into your Kinect and Sam will do the same to get an enemy's attention, we also saw this being used to call in airstrikes. It will also feature co-op and multi-player and will be available in Spring 2013.
Crystal Dynamics were there to show off some Tomb Raider gameplay, to be honest I'm not really looking forward to it as much as I was. It looks like a more arcade-y Uncharted, the grim and gritty "reality" other video promised seems to not carry over to the gameplay, with Lara shrugging off bullets, leaping inhuman distances and generally bouncing off the scenery with little consequence. It does looks nice though.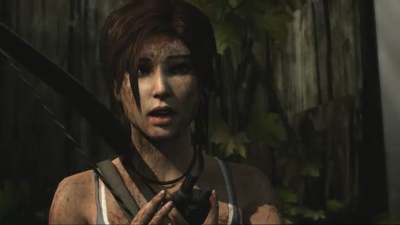 Resident Evil 6 shows us some typical RE gameplay, with Leon shootin' and stabbin' his way through zombies, with fighter jets crashing into building and helicopters playing chicken with subway trains. Lots of Quick time events here too… cos you know…we all loved those… eugh…
The Call of Duty: Black Ops 2 feature showed us more of LA getting blown to hell in the near future. An escort mission was shown along with x-ray sniper scopes and all manner of unmanned vehicles. It does looks like the standard of the franchise has finally died with this game.
Madden 13 and Fifa 13 were shown to be totally integrated with Kinect voice allowing you to call plays, tactics, substitute players and so one. One interesting feature that will probably get old fast, is that the commentators will react to your reactions, so if something goes wrong and you can't stop swearing at the referee the game will know and comment on the fact. Former NFL quarterback Joe Montana was on stage to demonstrate Madden 13.
We seen teasers for a heavily Kinected Fable the Journey, Gears of War Judgement and an "Action Racing Experience" called Forza Horizon complete with lots of Dubstep.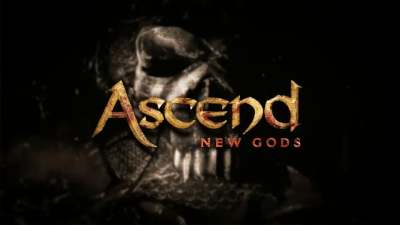 From developers Signal, comes what looks like God of War meets Shadow of the Colossus, called Ascend: New Gods. apparently will someone be cross platform with your windows phone with some sort of asynchronous gameplay. From Twisted Pixel, something called Loco Cycle where we saw some images of a cool looking Tron-style bike.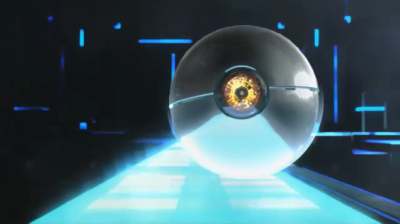 Gore Verbinski director of The Ring and Pirates of the Caribbean has something to do with a game called Matter, which looks like a game where players traverse mazes as some kind of pokéball. There is a South Park RPG coming called The Stick of Truth, Matt Stone and Trey Parker were very enthusiastic but didn't really show or tell us anything about the game, except you create the character you play as, don't you do that in most RPGs?
Castle destruction Kinect game, Wreckateer, will be out be out this summer.
Nike+ digital trainer, that looks like every other video exercise "game" except this one will also be on your Windows phone and tell you to exercise more and not eat all those donuts…stupid judgemental technology!
Saving the best for last Dance Central 3, with choreography by Usher! It was so amazing that instead of showing us gameplay, Usher himself came on stage and danced at us for five minutes…whoopee…
So that was the start of E3, anything here blow you away or make your blood boil? Be sure to tell us in the comments below!