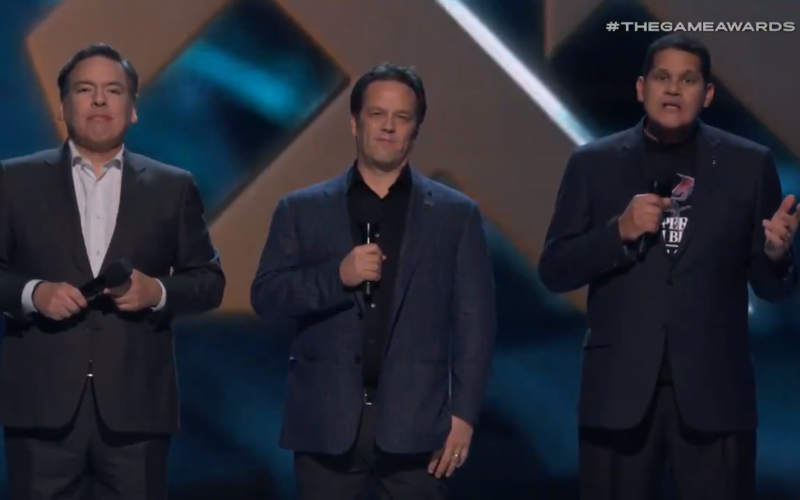 The Game Awards Winners
The Game Awards took place at The Microsoft Theater in Los Angeles and was a celebration of all things gaming. All the top publishers and developers were honored with a lit of awards that were voted on by industry leaders and the public. Hosted by Geoff Keighley, the main show even saw PlayStation's Shawn Layden, Nintendo's Reggie Fils-Aime & Xbox's Phil Spencer all share the stage to thank the gaming world and kick off the main show. Check out the full list of winners below.
The Winners
Game Of The Year – God of War
Best Game Direction – God of War
Best Narrative – Red Dead Redemption 2
Best Performance – Roger Clark – Arthur Morgan – Red Dead Redemption 2
Best Score/Music – Red Dead Redemption 2
Best Audio Design – Red Dead Redemption 2
Best Art Direction – Return of the Obra Dinn
Industry Icon – Greg Thomas – Visual Concepts
Best Mobile Game – Florence
Best VR/AR Game – Astro Bot: Rescue Mission
Content Creator of The Year – Tyler 'Ninja' Blevins
Best eSports Player – Sonic Fox 
Best Debut Indie Game – The Messenger
Best Fighting Game – Dragonball FighterZ
Best Family Game – Overcooked 2
Best Role Playing Game – Monster Hunter: World
Best Strategy Game – Into The Breach
Best Independent Game – Celeste
Games for Impact – Celeste
Best Sports/Racing Game – Forza Horizon 4
Best Action-Adventure Game – God of War
Best Action Game – Dead Cells
Best Ongoing Game – Fortnite
Best Multiplayer Game – Fortnite
Best esports team – Cloud9
Best esports game – Overwatch
Best esports event – League of Legends World Championship
Best esports host – Sjokz
Best eSports Coach – Reapered
Best eSports Moment – C9 comeback win in triple OT vs Faze
Best Student Game – Combat 2018
Wrap-up
So there are all the winners of the awards show. A great mix of nominees and great support from both the players and industry. Along with the awards, there were lots of big announcements which you can check out here.
What did you think of The Game Awards?