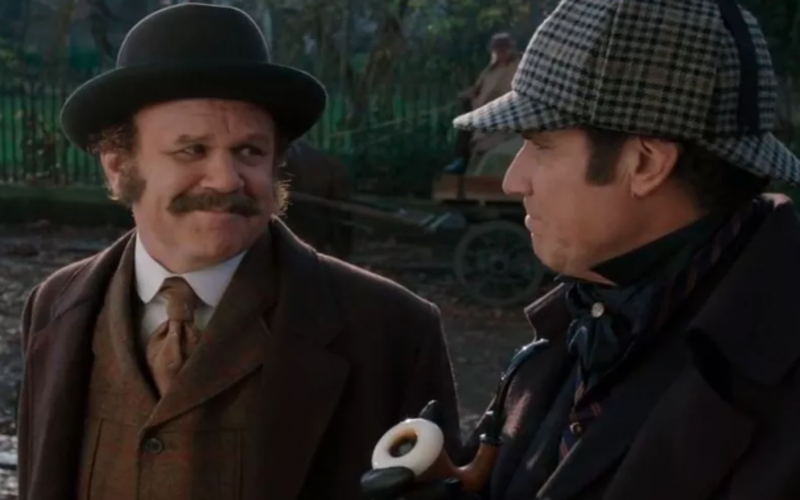 First Trailer For Holmes And Watson Released
The first trailer for Will Ferrell and John C Reilly's Sherlock Holmes movie has been released.
The film, titled Holmes and Watson, is the first time the hilarious twosome have been together since Step Brothers. And we were incredibly excited about this project… until we saw the trailer.
Watch it below:
It's a bit of a mess. Hopefully they're saving the good jokes for the actual movie, but from what we can see from the trailer, it's NOT promising.
The story seems to be about Ferrell's Holmes and Reilly's Watson trying to stop an assassination attempt on Queen Victoria. The duo have adapted the characters to their own classic brand of humour, so expect to see your favourite detectives as bumbling idiots. Much more Johnny English than Cumberbatch elegance, for sure.
It will be a big change from the many Sherlock Holmes adaptions, and will certainly feel like a world away from BBC's Sherlock starring Benedict Cumberbatch and Martin Freeman. It will be directed by Etan Cohen (Get Hard) and stars Rob Brydon as Inspector Lestrade, Hugh Laurie as Mycroft and Ralph Fiennes as Moriarty.
It's set to hit screens on Boxing Day.
Are you looking forward to seeing this? Let us know in the comments!