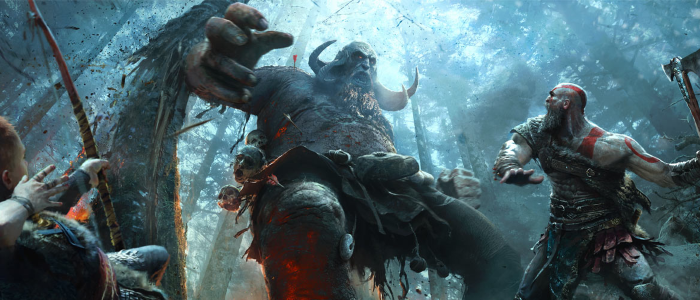 The critically acclaimed God of War becomes fastest selling PS4 exclusive title. News comes via a PlayStation blog post. Selling a staggering 3.1 million copies in just three days (April 20th-22nd), God of War is up there with its stablemates Uncharted 4: A Thief's End (8.7 million) and Horizon Zero Dawn (7.6 million). Sony have been committed to creating high-quality single-player focused games, which seems to have paid off, as the listed games have been a success both financially and critically.
Studio head of Santa Monica Studio, Shannon Studstill stated:
"I would like to personally thank the millions of fans around the world who decided to embark on Kratos' latest adventure with us. Your support is truly inspiring, and it's a reason why we push ourselves every day to go beyond the boundaries of play. I'd also like to thank our Creative Director, Cory Barlog, and Director of Product Development, Yumi Yang and our entire amazing team at Santa Monica Studio. The belief in the game's vision and the passion for storytelling across the team is undeniable. We look forward to hearing more about how fans are creating new memories of their favorite God of War gameplay moments that will be remembered for a long time."
God of War released on April 20th and was a revitalisation of the character of Kratos, setting his story in Norse mythology,
Have you been checking out the world of God of War? Let us know what you think of the latest release!