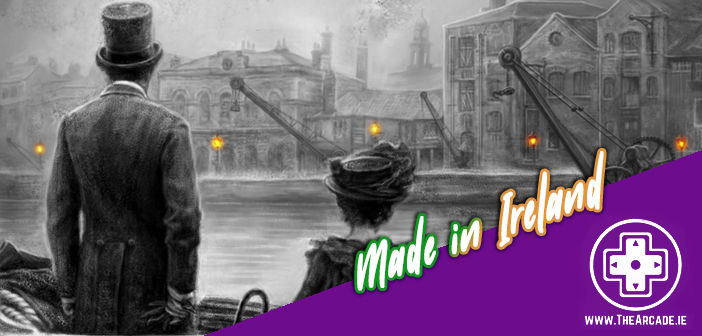 Silent Streets, An AR Detective Game – Made In Ireland
Victorian AR
My first real experience of augmented reality games/apps like many others was Pokémon Go. Like many of those who initially found themselves on the AR bandwagon my interest quickly fell away. That is until I found out about Silent Streets, an AR detective game developed here in Ireland.
The work of Funbakers, an indie game studio located in Maynooth, the team have just released their AR game on the iTunes and Google Play stores.
In the game you take on the role of detective. Answering a distress call from a friend you leave foggy old London for the town of Snowport. It's here you will find yourself caught up in murder case, a town fraught with corrupt police officials and criminal masterminds. The game is set up for chapters, with each one featuring a specific case for you to solve.
Solving The Case
Using your phones camera, you'll find clues in your surroundings to aid your investigation. Your travels around Snowport are mapped to your movements in real life. Need to get to a crime scene? Well how about using your coffee break to clock up the steps to get there. The app will track your progress using your phone's accelerometer and GPS sensors to map your distance to key locations and objectives.
The app has already had some success. Last year the project won the Competitive Start Fund organised by Enterprise Ireland. According to Funbakers, the app was well received by audiences at EGX, Meaningful Play and Wexworlds.
Chapter 1, 'The Boy With The Flower Skin' is now available for you to play for free. So why not turn your commute to work or you post-workout cooldown into a thrilling investigation! Silent Streets is available in the iTunes and Google Play stores right now.
I've gone and picked up my copy, so with my walking shoes and spiffy detective outfit on, expect a full review shortly!
For more information on Funbakers game studio, check out their official website. You can check out additional artwork and learn more about Silent Streets on the game's website here.
Editor-in-Chief, part-time super villain and hoarder of cats. If you can't find me writing, I'm probably in the kitchen!