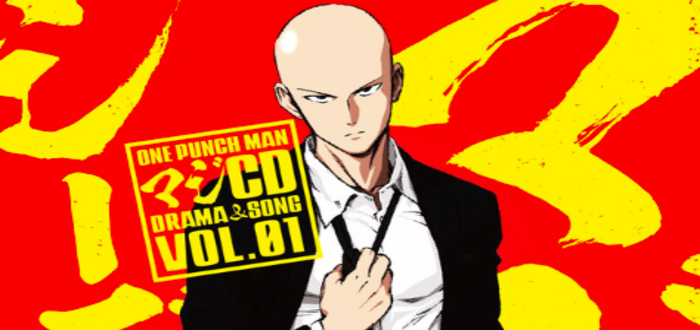 One Punch Man To Make A Return Pre-Season 2
Probably one of the biggest anime hits of the past few years following the explosion that was Attack On Titan, One Punch Man fans are waiting still for an announcement of when season two is coming. Although that may not be in the near future, Bandai Visual have announced plans to release four new dramas based on the bald hero. The anime voice actors will also be reprising their roles.
There have not been many details released about the stories of the dramas but we do know that it's set to include an episode based on the 200 yen skit from the first volume of One Punch Man.
You can see the dramas and the release dates below:
'One-Punch Man: Maji CD Drama & Song' release schedule:
Vol.1: September 27, 2017 (Featured character: Saitama)
Vol.2: December 20, 2017 (Featured character: Genos)
Vol.3: March 21, 2018 (Featured character: Speed-o'-Sound Sonic)
Vol.4: June 20, 2018 (Featured character: TBA)
Vol.1 Tracks:
Audio Drama 'Saitama, Tekoire Suru (Shores Up)'
Audio Drama 'Bonus Chapter: 200 yen'
Audio Drama 'Parallel School Drama: Junior High School Student Saitama: Episode 1'
Cast Talk (10 minutes)
Saitama Image Song by JAM Project
Saitama Image Song (Instrumental)
It's not season two, but at least this can tide fans over till that highly anticipated announcement is made!