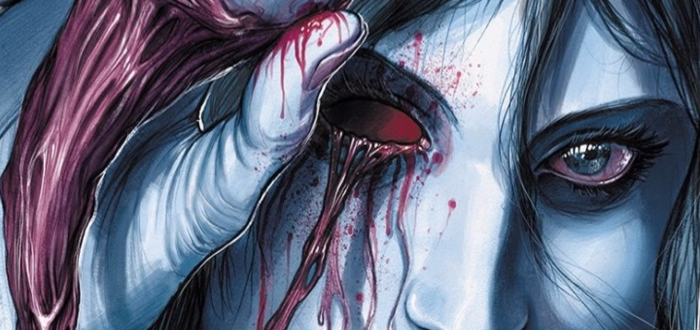 Witchy Zombie Halloween – Comicphiles
As Halloween is in a few short days, I've been reading some horror-themed comic books so if you're looking for a good spooky read over the weekend, take a look at my list below!
Colder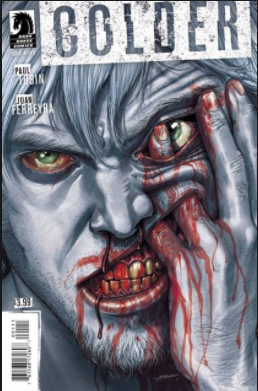 This is for comic fans who want a proper horror book to read. Colder #1 is part of a five part mini-series and is the first part of a trilogy by Paul Tobin. The art, which is the brainchild of Juan Ferrevra, is disturbing and brilliant, and definitely some of the most shocking stuff you'll see in a comic this year.
It's a true horror comic about insanity, the world that crazy people occupy and a man called Declan Thomas, whose body temperature is so low he shouldn't even be alive. He hasn't said anything in the past five years until one day when he decides it is time to start talking again. Good for Declan, right?
As well as his weird body temperature, Declan never gets sick or feels pain. Declan isn't your average medical miracle. He's an ex-inmate of an insane asylum which was destroyed by a fire and he has the strange ability to step inside a person's madness and can sometimes cure it.
Although he hopes to one day cure his own craziness, time is running out and a demonic predator chases him through a nightmare version of Boston. When Declan's temperature reaches zero, it's all over!
Wytches
Released in 2014, Wytches is an ongoing series by Scott Snyder and illustrated by Jock that has received
critical acclaim from day one. The story follows the Rook family after they move to the town of Litchfield following an incident with Sailor and a bully called Annie. In the incident, Sailor was attacked and then Annie went missing. A classic setup and perfect for Halloween!
Annie's disappearance prompted rumours that Sailor killed her, and the speculation forces Sailor's father and mother to move to a neighbouring town. Not only does the move prove to be unsuccessful as the rumours follow the family, but they're also unaware that the town is home to its own supernatural secrets. In particular, a tradition where a person pledges another to strange beings called wytches in the nearby forest in order to gain a favour from them.
The art is both beautiful and shocking, and the story is intriguing albeit a little rushed in the first issue, so pick this up for a spooky Halloween read.
Outcast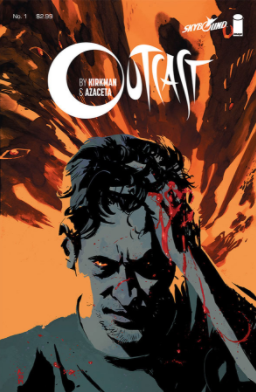 A fantastic horror series from creator of The Walking Dead, Robert Kirkman. Just a note: The Walking Dead is an ideal comic to read over Halloween, so if you feel like splurging on a fourth comic, definitely check this one out!
Outcast is about a guy called Kyle Barnes who has been plagued by demonic possession for his entire life and now he needs answers as to why. However, he may not like what he discovers. During his journey, he finds out information that could bring about the end of life on Earth as we know it.
The story itself is shadowed by the stunning art from Elizabeth Breitweiser and Paul Azaceta which really does bring everything to life enough to scare said life out of you. If you're looking for someone genuinely creepy with a great story and fantastic art, check this out!
What are you reading this Halloween? Let me know in the comments!