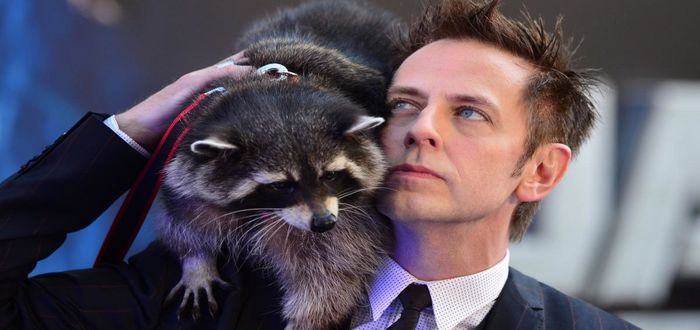 Possible New Tech Could Prevent Recording In Panels At SDCC
It's just over a week now until the geek event of the year, San Diego Comic Con, and people are already buzzing about it. The convention, which takes place in the San Diego Conference Center, holds so many panels each year it is dizzying how much news comes out of it sometimes. Much of the biggest nerd news of the year comes out of the SDCC panels held at the now hallowed Hall H. People queue up for hours on end to get in to the hall to get any snippets of information about their favourite fandoms. And most of the time, the entire world knows this news too very shortly afterwards, or even during, thanks to mobile phone recording and the like.
This could change this year however. Recently, James Gunn, director of Guardians Of The Galaxy and its upcoming sequel Vol. 2,responded to a comment on Facebook stating mentioning some type of "new technology" that would prevent people from recording. The comment was in response to a fan asking if they'll see any previews to the new Guardians film at their panel. Here's the full comment: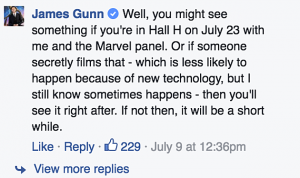 As of now, there is absolutely no word on what this technology is or how it works. Is it some sort of jamming mechanism? Is it an automated sniper rifle that shoots E.M.P. darts at any recording device? Am I overthinking this? For the moment, most of these questions will go without answers. So how do you feel about this technology? Do you think people should not record this exclusively private information? Or do you rely on fan leaks for your geeky updates?