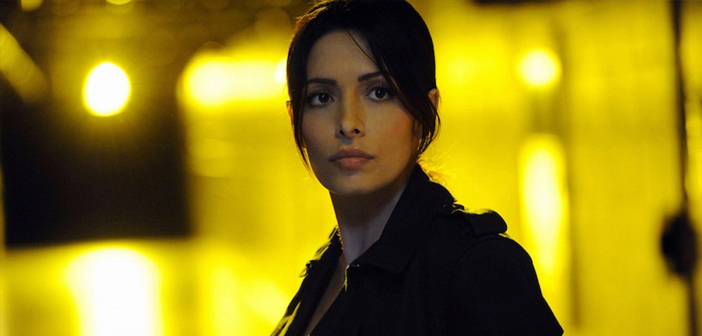 Sarah Shahi Cast As Adult Nancy Drew
Iranian-American actress Sarah Shahi (Life, Person of Interest, Alias) has been cast as the adult version of Edward Stratemeyer's teenage sleuth Nancy Drew in a CBS pilot named Drew.
The show synopsis has been described as follows: "Now in her 30s, Nancy is a detective for the NYPD where she investigates and solves crimes using her uncanny observational skills, all while navigating the complexities of life in a modern world."
Supporting class includes Anthony Edwards (Top Gun, Revenge of the Nerds, E.R.) as Nancy's father, Felix Solis (The Good Wife, Sopranos) as an NYPD lieutenant and Vanessa Ferlito (Spider-Man 2, 24, CSI: NY) as Nancy's former NYPD partner.
We don't have a date for the pilot! We'll keep you posted as more news becomes available.