Last Thursday marked a big milestone for the K-pop community in Ireland. All thanks to Japako Music and the DCU Kpop&Culture Society, as Ireland has had its first ever K-pop fan meeting!
Dabit is the first Korean artist to hold such an event in Ireland, and he is following it up with a visit to Eirtakon and UCC.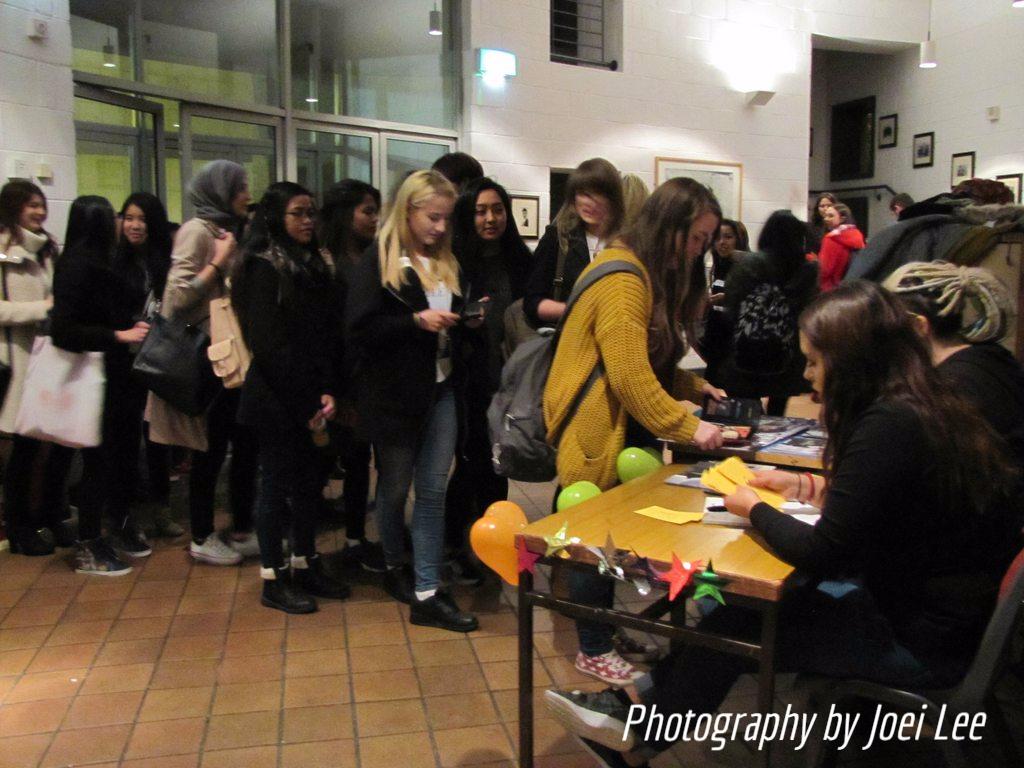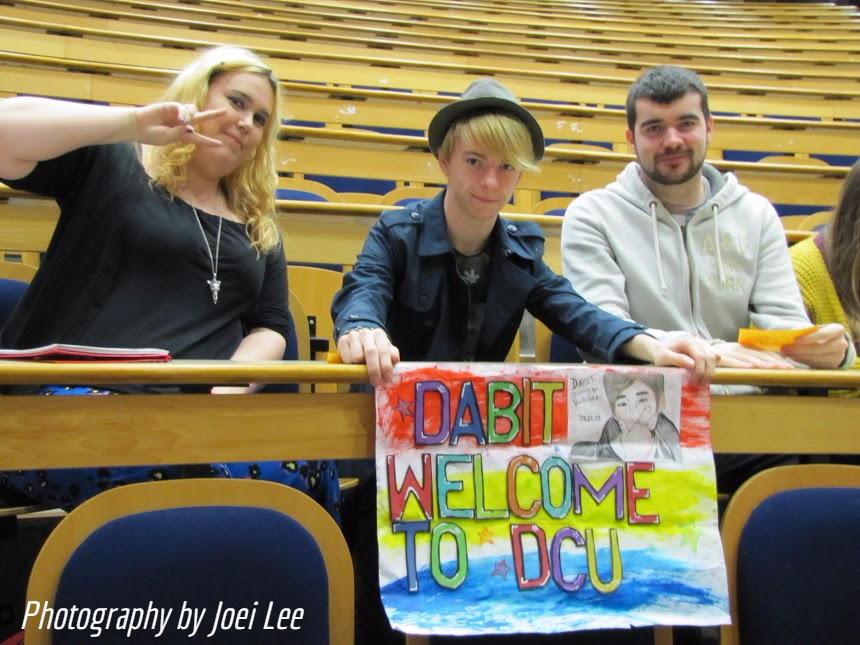 To kick off the fan meeting, Dabit performed '멍 (Zone Out)' and 'Up & Down'. Before he started 'Up & Down', he decided that since we were in a lecture hall, he was going to teach us some of the Korean words in his lyrics.  He also told us that Hayana, the female singer in the song, had taught him the body roll dance from SISTAR19's 'Ma Boy' and got everyone to do this dance during Hayana's parts of the song!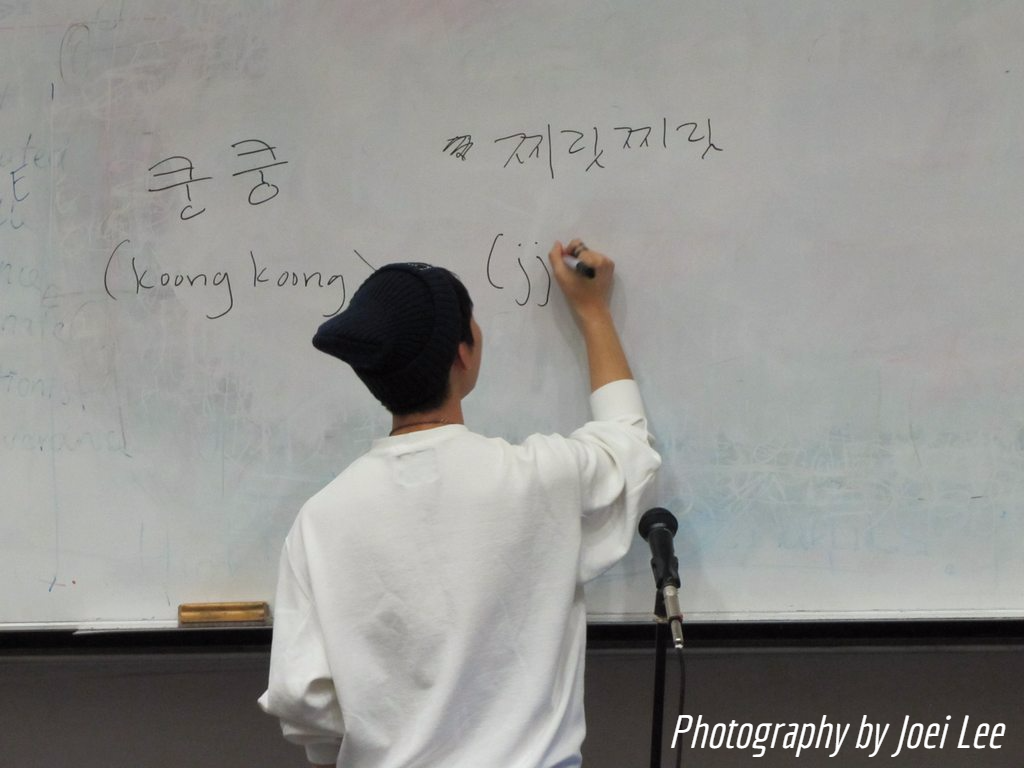 Dabit then performed his upbeat, jazzy song 'Whoo Whoo Whoo' and had everyone dancing and singing along together. Everyone shouted for an encore, so he decided to treat us and performed 'The Rain Song' for us too!
After the performance, there was a Q&A where Dabit described his time in Ireland so far.
"I always go from Dublin to Cork and there's a three hour drive and whenever we drive, I can't sleep because I keep staring outside, because it's just that beautiful. I told my staff that if I ever become wealthy, I would want to buy a vacation house here, in the suburbs where it's just green and open, where I could just get away from all my troubles."
Dabit also talked about his inspirations, the future and gave some advice about following your dreams. He was also asked, "What's your ideal type?" and explained that he is really weird and awkward, so he would want a girl like that, but she has to love food as much as he does!
The next part of the fan meeting was an Irish slang game that had everyone laughing hard. The girls from the DCU K-soc wrote some slang phrases on the board and Dabit had to read them, and guess what they mean. These included "What's the craic?", "Gis a few bob", "Knock in to me gaff", "The cheek of ya" and "D'hack of yer one over der".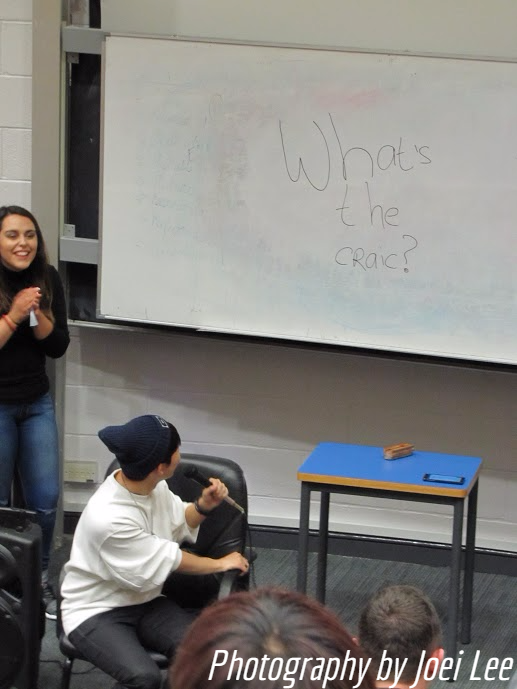 After the game, everyone who had a VIP ticket got their chance to meet Dabit one-on-one, and get their CDs and posters signed. The DCU K-soc gave Dabit a present from Carroll's Irish Gifts and then everyone got together for a few group photos.
If you missed this chance to meet Dabit, you can still see him at Eirtakon on November 14th, where he will have a panel, a fan meeting and a performance. He will also be in Cork with the UCC Korean Society on November 17th for a final fan meeting. Make sure to get your tickets soon!
If you have any photos or videos from the fan meet, post them in the comments!