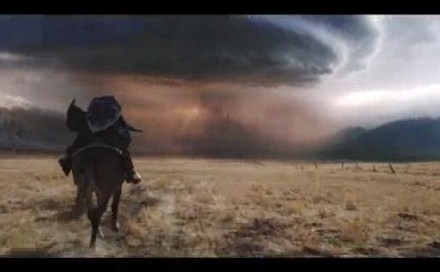 Trailer For Fan-made Live Action Zelda Film 'The Final Battle'
As we wait patiently to see what comes of the Nintendo and Netflix negotiations for a live action Legend of Zelda, some indie film-makers have taken to Youtube to construct a film of their own based on the legendary game series.
In a statement released with the clip, the producers said, "Journey into Hyrule like you've never seen it before as Link rides to the ruins of Castletown to face off in the Final Battle with Ganondorf to save Princess Zelda.
This is a teaser for The Final Battle, a not-for-profit short fan film being produced as a collaboration between the Zelda Project and Player Piano, to bring fans of the Legend of Zelda a live-action recreation of the epic fight between Link and Ganondorf. Be sure to subscribe to the channel and keep your eye out for more awesome videos, including the Final Battle.
This is a not-for-profit fan film intended for exhibition only. Nintendo has not officially sponsored or endorsed this short film.
We will be producing both the Final Battle fan film and a Player Piano Zelda music video, hitting your screen later this year."
The trailer contains some very well-shot visuals showing Link, Epona and the Navi herself. According to the end credits, the full production will be Link's final battle with the infamous Ganondorf. It gets our seal of approval anyway!
For more info on the project, you can visit the official website here!