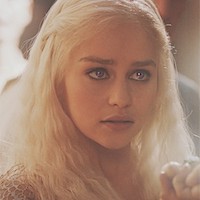 Terminator: Genesis won't be released until 2015 but it's already been picking up momentum amongst fans and critics. The big question has been who will undertake the role of Sarah Connor after it was confirmed that Arnold Schwarzenegger will return to the franchise and to the role that really got his career going; well it's been answered and fans of HBO's Game of Thrones will recognise a very familiar face.
Emilia Clarke, perhaps best known for her role as Daenerys in Game of Thrones has bested Brie Larson (Envy Adams – Scott Pilgrim vs. the World) for the role of Sarah Connor. It's been reported that Alan Taylor who has worked with Clarke on the hit television show pushed for the actress to join him on the film. The role of Sarah Connor was first undertaken by Linda Hamilton who helped turn the character from a victim into one of the most recognised and celebrated action heroes so it will be interesting to see what Clarke can bring to the role.
Terminator: Genesis is scheduled for a US release July 1st 2015
Editor-in-Chief, part-time super villain and hoarder of cats. If you can't find me writing, I'm probably in the kitchen!