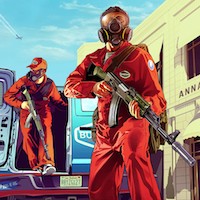 This was just posted on the on the Rockstar website after players have been posting, blogging and tweeting their issues with Grand Theft Auto Online! While Xbox 360 users were able to login straight away at the launch, PS3 players were left wanting, then the server issues creeped in as the hordes of players took to playing, these issues are commonplace at the launch of any big online game! Rockstar aren't shoving it under the carpet though and are addressing the issues as quickly as they can:
"We will be updating this page as often as possible with the status of issues we are aware of and looking into.  If you would like to receive an automatic email notification whenever major updates are posted, please log into the Support Site and click Subscribe at the top of this page.

Occasional "Rockstar Cloud Servers Unavailable" error message
Freezing sometimes while loading into first race in GTAO with "waiting for other players" on the screen
Intermittent "Failed to Host a GTA Online Session" error messages
Race Corona (start area, marker) occasionally not showing up for first race
Errors saying "Timed out when matchmaking for a compatible GTA Online Session to join"
Occasional "Failed to start job" errors
General issues with the Social Club site and Social Club features (slow loading, failed logins, emails not arriving, etc). For more information on Social Club status, please see: http://support.rockstargames.com/hc/en-us/articles/200357093
We apologize for any inconvenience and thank you for your patience while we work to resolve this."
Editor-in-Chief, part-time super villain and hoarder of cats. If you can't find me writing, I'm probably in the kitchen!