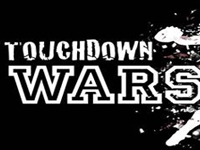 When we think about what the letters MMO mean to us 95% of the time we'll recall our time spent traversing Azeroth, stalking the Jungles of Summoners Rift or even our brief and oh so fleeting affair with our second life. There are however other types of MMO games out there, Farmville, Castleville, Mafia Wars, Marvel Avengers all of which we've played at some time or another (yes we played Farmville…no we're not proud of it…*cough*).
These games are huge, they've pulled in millions of players all over the world without the use of cinematic battles or epic long quests, these games work because they allow players to manage their on-line playing time better, limiting the amount of actions they can take and forcing them to play and manage their game time while utilising the power of social media outlets like Facebook to connect with not only friends who play the game but others around the world.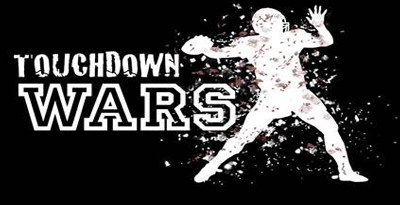 Yesterday we were contacted by the developers of a new game, a Fantasy Football MMO, Touchdown Wars, a free to play browser game that doesn't require any installation, only an internet connection and a computer or mobile phone. Now it's not a big secret that we here at the Arcade aren't exactly virtual athletes our foray into the world of sporting games came and went with Mario Kart but we are interested in Touchdown Wars purely because it would be like no other game we've played before.
The level of customisation available to players is something other developers of games should take seriously and not just those who work within the genre of sports games:
"Pre-built "computer" football players will be available to be used on teams.  However, users will also be able to create their own unique players with unique statistics and qualities.  Those players can then be signed to another user-based or computer-based team to perform in a virtual league.  One of the responsibilities of the user is to manage the career of their player by controlling their training or "practice" each day.  The skill improvements earned is specific to the type of training the user chooses."
Players can customise and manage their own teams, construct stadiums, plot their own training regimes as well as challenge friends to games and take part in leagues and championships.
The people behind the game, Steve Skura, Josh Lombard and Andi Ireland all have strong backgrounds within the field of gaming, be it programming or user experience based strategy/football. Steve and Josh are the founders of Rival Studios,  a video game studio with a background in web and mobile based gaming.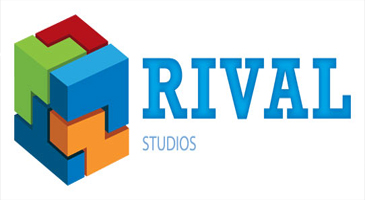 Touchdown Wars and Rival Studios are looking for your support and backing through a campaign hosted on Kickstarters.com:
 Here is a list of what the funding is planned for at a high level:"All donations will be used for building our game and the necessary infrastructure for a browser-based game of this size.  The initial requirements for going into production are fairly small, but we are planning to scale as the popularity grows.
Graphic Designers
Additional Developers
Infrastructure Build-out
Other Production Costs
 Any additional funding received beyond our goal will be used for the following:
Additional In-Game content
Infrastructure Scaling
Game Client for Mobile Devices (iOS, Android, etc)"
In return for your donation and support you will be rewarded anything from a limited t-shirt, in-game currency to creative input and involvement in the game itself. With the aim of raising $17,500 you can donate anything from $1 to $2,500+ but if the guys at Rival Studios are unable raise the total amount you won't be billed for your donation.
This is your chance to take part in and support the development of a game that could be played by millions of people all over the world.
Editor-in-Chief, part-time super villain and hoarder of cats. If you can't find me writing, I'm probably in the kitchen!