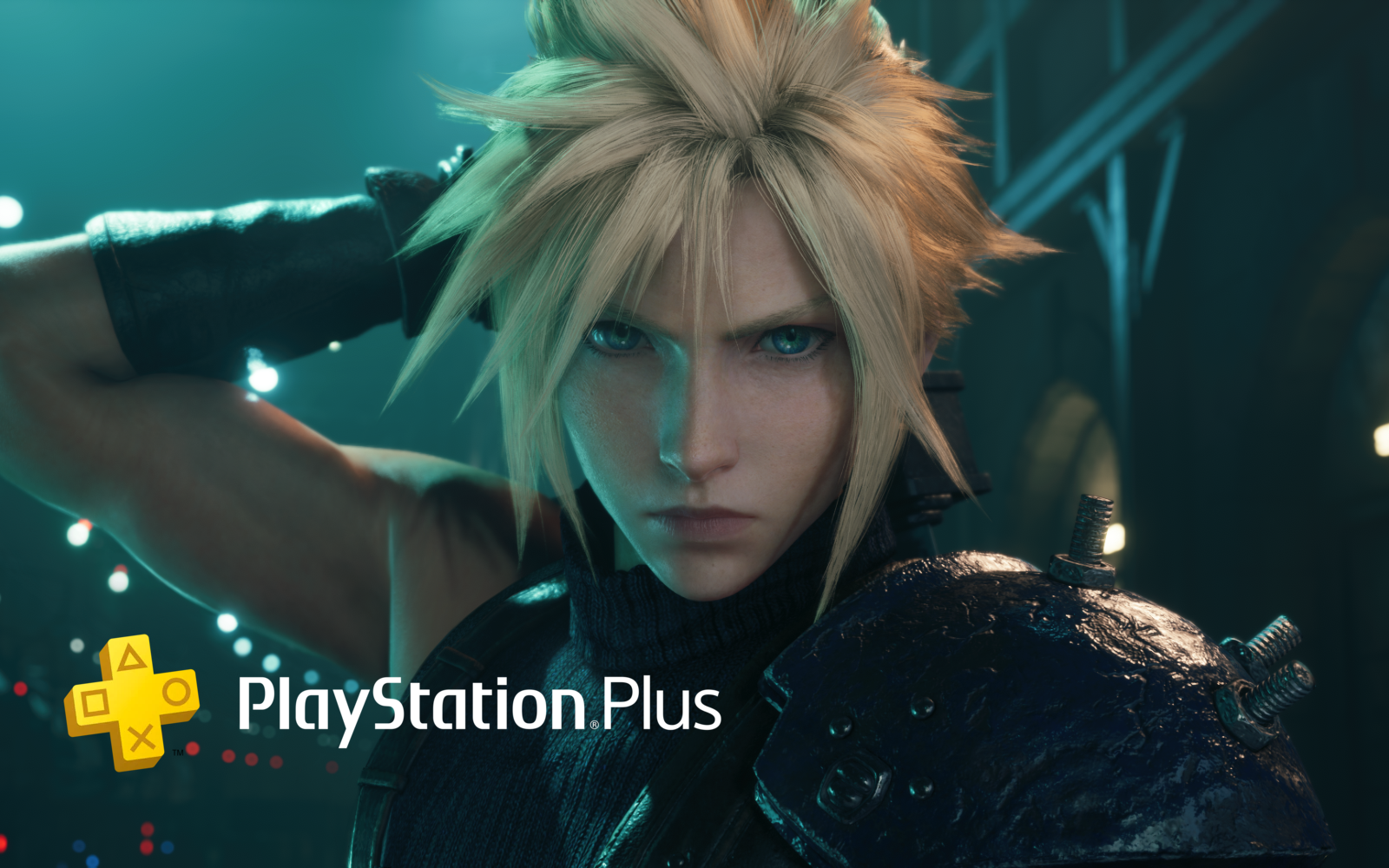 March brings an absolutely stellar lineup of titles to PS Plus subscribers. There are a total of 5 titles available and include PlayStation 4, PSVR and PlayStation 5 titles. Here is the full list:
Final Fantasy VII Remake – PS4 (March 2nd – April 5th)
Remnant: From The Ashes – PS4 (March 2nd – April 5th)
Maquette – PS5 (March 2nd – April 5th)
Farpoint – PSVR (March 2nd – April 5th)
Destruction AllStars – PS5 (Feb 2nd – April 5th)
Final Fantasy VII Remake – PS4
The Square Enix blockbuster that is Final Fantasy VII Remake is available on PS Plus from March 2nd. Releasing less than a year ago for PS4, the lovingly crafted re-imagining of the classic JRPG had some high praise from both fans and critics. 
You play as Cloud Strife, former member of Shinra's elite SOLDIER unit now turned mercenary. Cloud joins Tifa and Barret, who are part of the resistance group Avalanche, as they end up taking the fight to the corrupt Shinra Corporation and their planet-threatening activities. Battle Shinra soldiers, strange creatures and deadly foes, as the fighting mechanics, magics systems, visuals and sound have all been given an overhaul from the 1997 PS1 original. This is only the beginning of an epic adventure for players.
The story of this first, standalone game in the Final Fantasy VII Remake project covers up to the party's escape from Midgar, and goes deeper into the events occurring in Midgar than the classic original.
Important note: the PS Plus version of Final Fantasy VII Remake will not be eligible for the PS5 digital version upgrade on June 10th.
Remnant: From The Ashes – PS4
Remnant: From The Ashes is from the developers at Gunfire Games and is a third-person RPG survival action shooter. Play through a procedurally generated world solo or in co-op , while searching for weapons, supplies and equipment. Take on 100's of deadly varieties of enemy and battle epic bosses, in this souls-like title.
Maquette – PS5
A brand new first-person puzzler called Maquette is free for PS5 users. The game is designed around a perspective and mind-bending recursive simulation. Solutions to puzzles require you to twist the world, while you manipulate the pieces in the environment, to advance progression.
Maquette is also available to PS4 users, but the PS4 version is not included as part of PS Plus subscription.
Farpoint – PSVR
Farpoint is a free-roaming, first-person PS VR shooter set on a hostile alien planet. Built for the PlayStation VR, you can play with the Aim controller or is fully playable with a DualShock 4 wireless controller. Play solo or in co-op modes, as you can also take on other players in a versus mode.
PSVR is required to play this title on PS4 and is backwards compatible with PS5, with the PSVR PS5 adapter.
Destruction AllStars – PS5
The recent PS5 exclusive, Destruction AllStars, is also still available for PS Plus subscribers for free. It will then be available to purchase at €19.99 from April 6th 2021.
The March PS Plus titles are available from March 2nd to April 5th. We already know one title for April's lineup, as Sony announced the PlayStation 5 version of Oddworld: Soulstorm, will debut as part of PS Plus. We'll have more details, when they are announced. 
So are you excited for this months PS Plus lineup? Let us know in the comments.