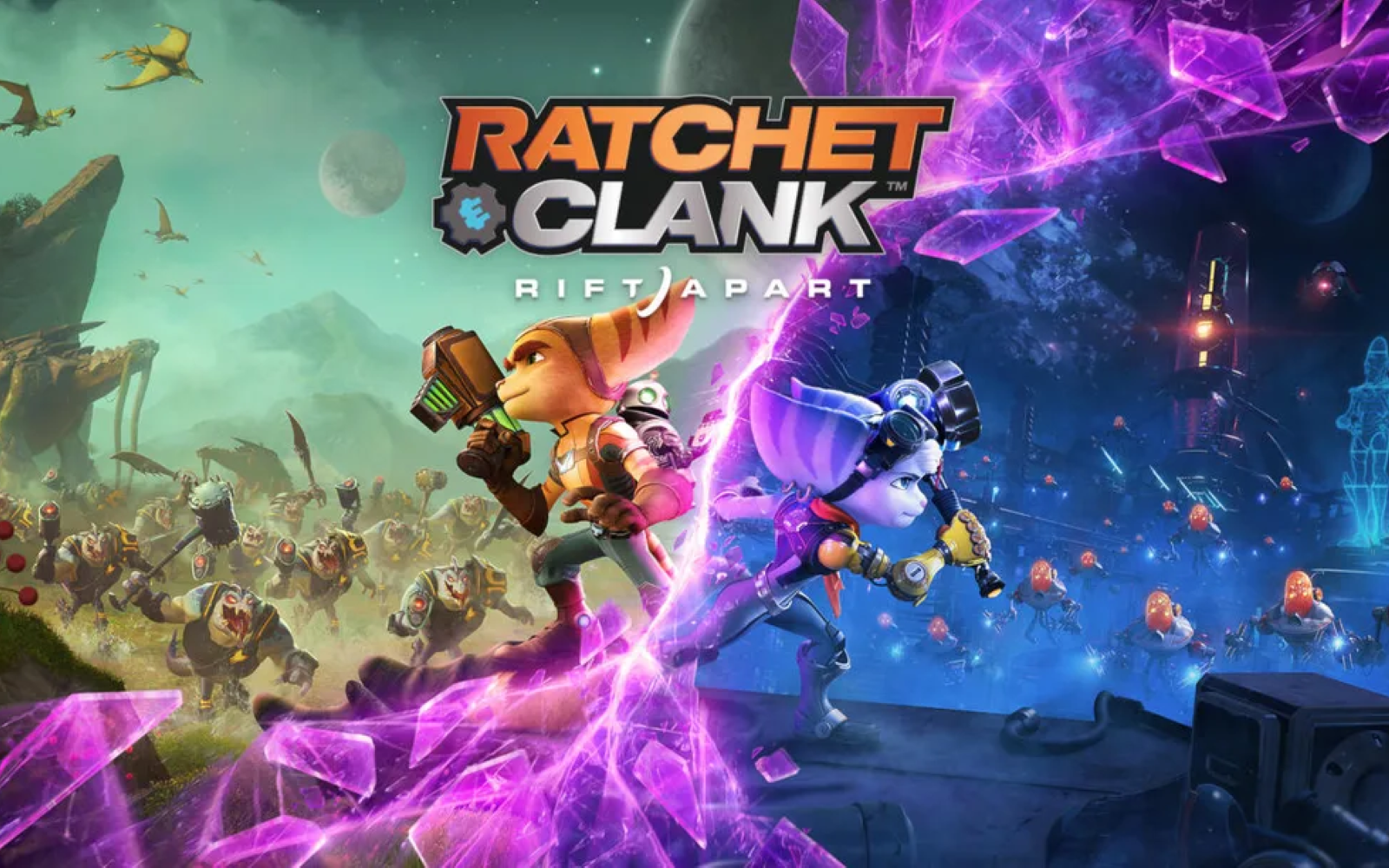 Ratchet And Clank Return June 11th
Ratchet & Clank are part of one of the longest running franchises on PlayStation and now they are set to make their PlayStation 5 debut. Announced at PlayStation's June event last year, we knew it was not going to be a launch day title. But now we know when we can go on an adventure with this duo. Ratchet & Clank: Rift Apart will be available to explore from June 11th 2021.
Rift Apart sees the titular characters battle the evil Dr. Nefarious, as he gains access to a dimension shifting device, which causes havok and splits the pair apart. Explore new and familiar worlds, use an array of bombastic, over-the-top weapons and even meet a new Lombax resistance fighter, as Ratchet & Clank need to cross the omniverse to reunite.  
With the lightning speed of the SSD and new power of the PS5, players will be able to jump between dimensions in a split second. The DualSense will also give haptic feedback, while the adaptive triggers will allow different firing modes for your weapons. 
Pre-Order And Special Editions
You can now pre-orders are now available, with a Standard Edition or the Digital Deluxe Edition of the game available. You will gain early access to The Carbonox armor from Ratchet & Clank: Going Commando (2003) the Pixelizer weapon, the retro-blaster from Ratchet & Clank (2016).
The Digital Edition also comes with 5 additional armor sets, 20 Raritanium to get a head start on upgrading your weapons, a sticker pack to use in Ratchet & Clank's first ever photo mode, as well as a digital artbook and a digital soundtrack. Physical purchasers fret not, as you can also upgrade your disc version and get the Digital Edition rewards, via an in-game PS Store link.
So are you ready to go on an adventure with the lovably Lombax and inquisitive robot? Ratchet & Clank: Rift Apart is the next fully-fledged title, in the long-running series and releases exclusively for PS5 on June 11th 2021.