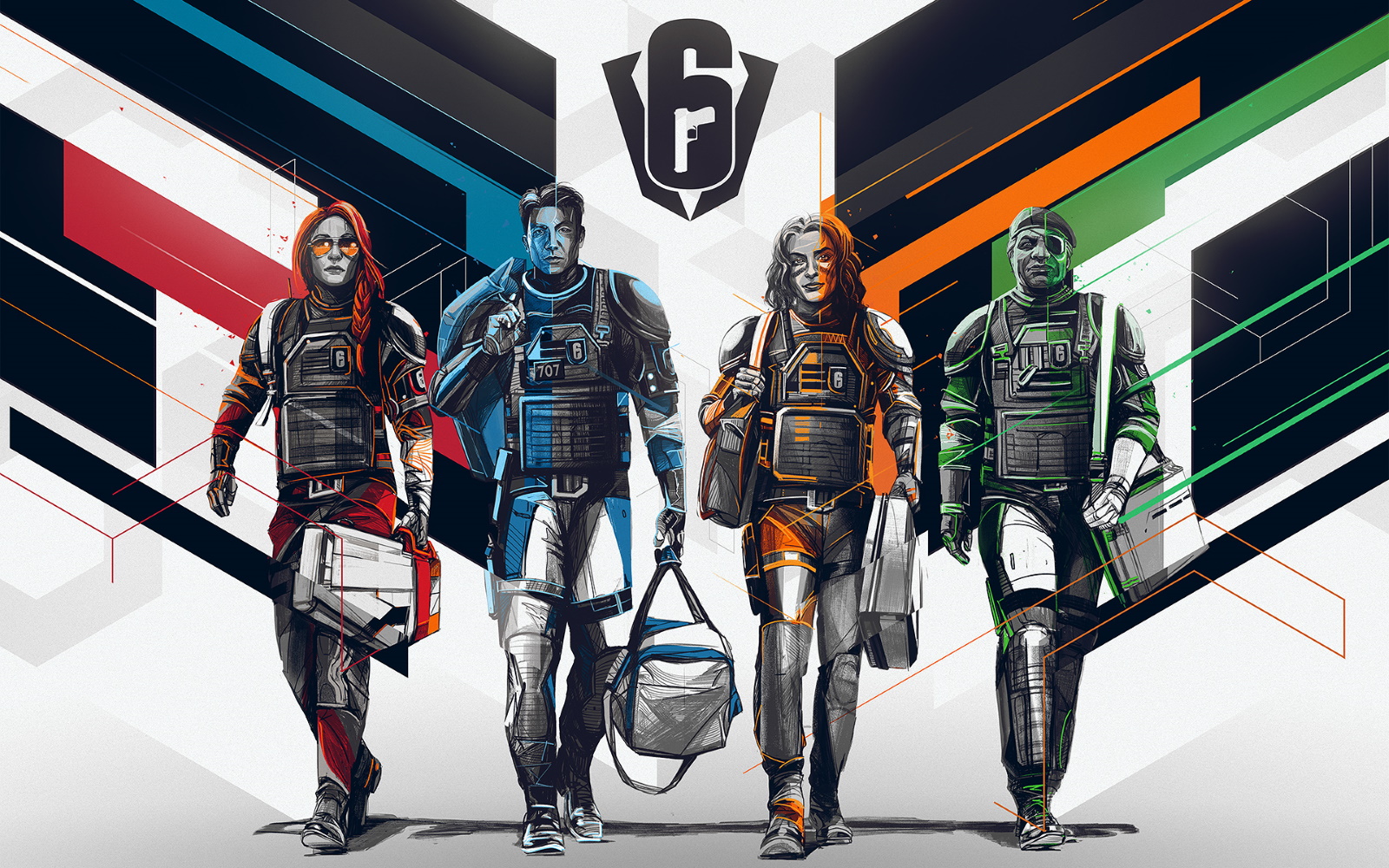 Ubisoft Announce Rainbow Six Siege eSports And Invitational Events
News of this year's Six Invitational, has been released by Ubisoft. The competition will take place in Paris. With a LAN environment, there will be no crowd in attendance. There will be a number of precautionary measures, as Ubisoft will collaboration with event organisers, to ensure the safety of everyone involved.
It will feature the world's best 20 teams coming from the four main regions of the Rainbow Six eSports circuit (Asia-Pacific, Europe, Latin America and North America). All teams will start competing in the Group Stage, from 9th to 14th February, where they will be split into 2 groups of 10; at the end of the Group Stage, the 8 best teams from each group will qualify for the Playoffs, running from 17th to 21st February.
Expect to see and learn about the upcoming plans for Siege and the Rainbow Six brand going forward, with the tease of some surprises too.
For more information about Tom Clancy's Rainbow Six eSports, you can visit the website or follow the event at Twitter and Instagram, using the hashtag #SixInvitational.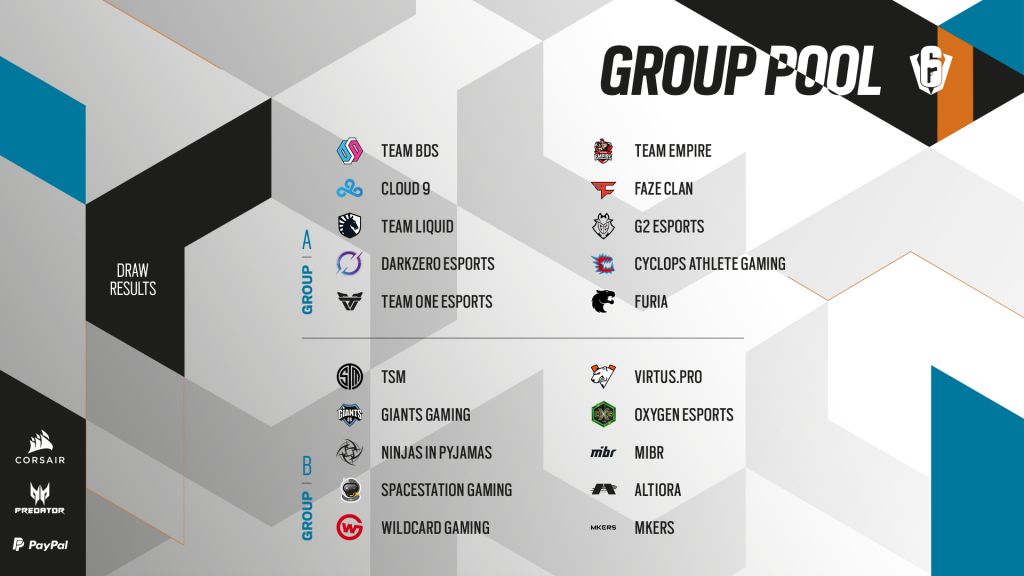 eSports Seasons For Ireland and UK
The UK Ireland Nationals Premier Division has already started since 14th January and the UK Ireland Second Division will start up again towards the end of April 2021. With £25,000 in prize money available for the season, £7,500 will be for the winners of the finals.
The top six teams will qualify for the Summer 2021 season with a chance to earn a spot in the 2021 Challenger League. The bottom two teams will be relegated to the Spring 2021 UK Ireland National Second Division, where they will join teams from epic.LAN 31, Belong UK, NSE and the NUEL's spring seasons as well as teams from the open qualifier in April and May.
For more information, head over to the UK Ireland Nationals website.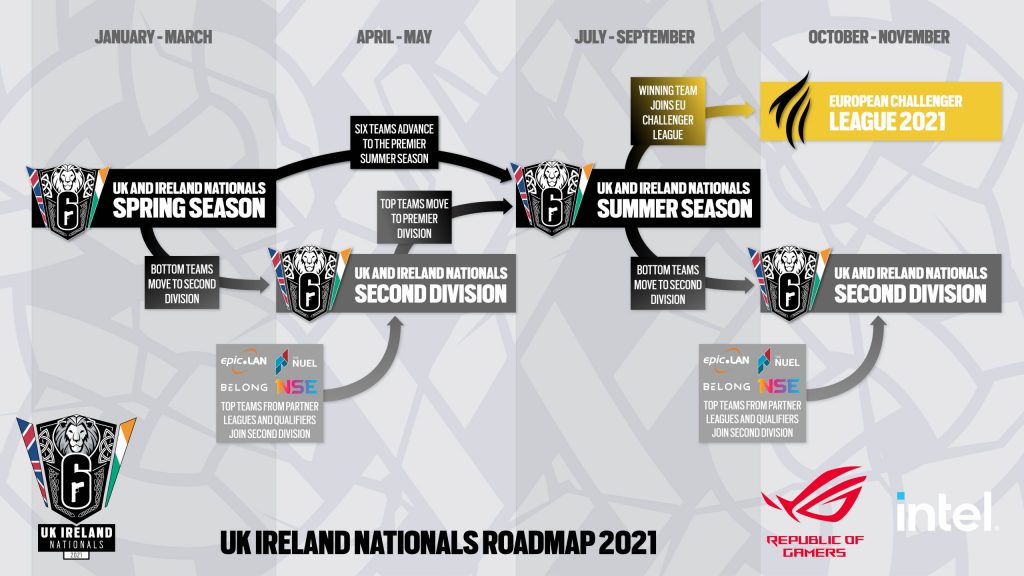 You can check out Rainbow Six Siege yourself, as it's available on PlayStation 4, Xbox One, PlayStation 5, Xbox Series X|S and PC.