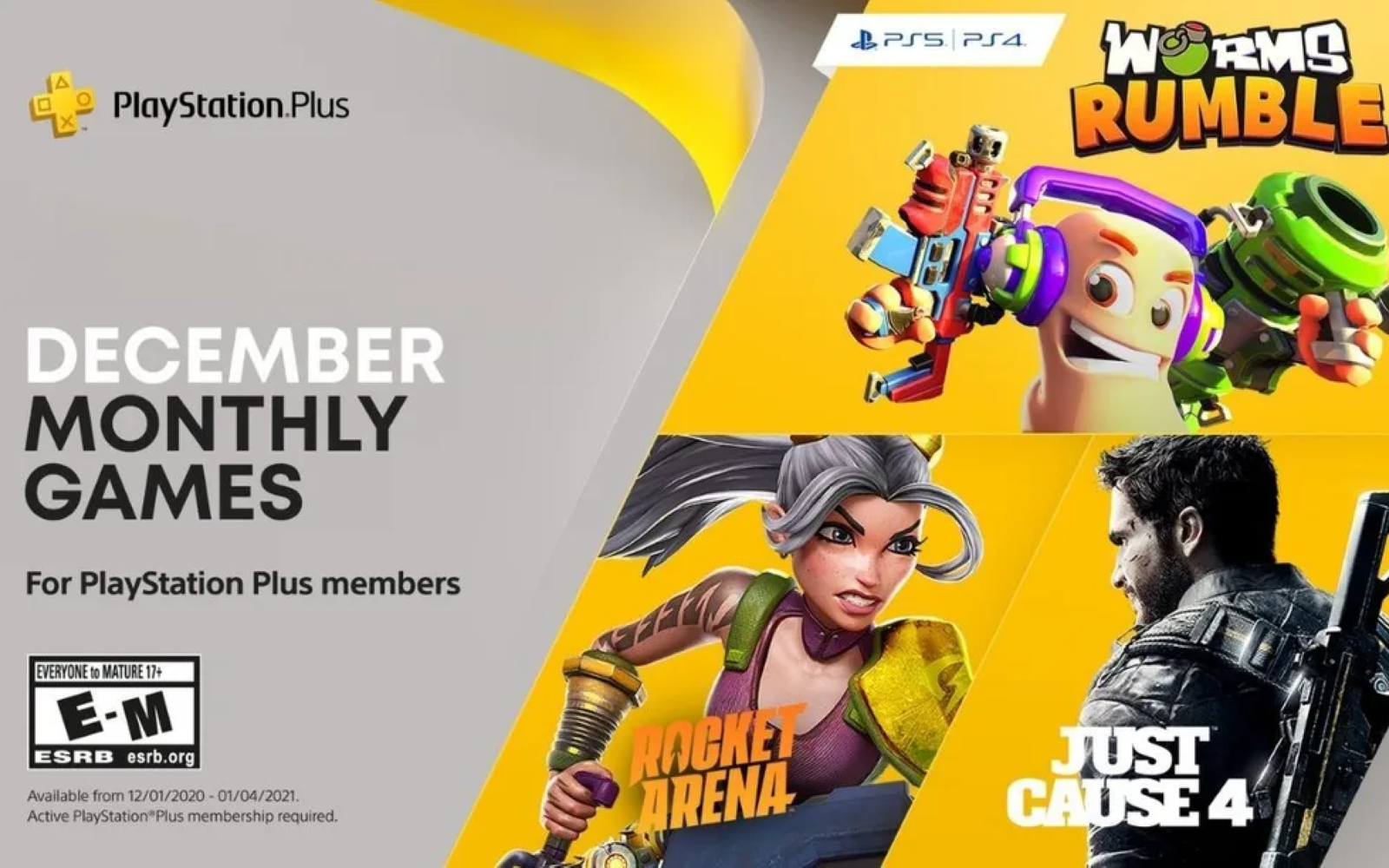 This months PlayStation Plus games are now available to download and play. With a mix of online competitive titles, to a huge destructive open-world, here is your set of games for December.
Worms Rumble
A new title in the long-running Worms franchise, use a variety of fan-favorite weapons like the bazooka and shotgun plus all-new additions to the armoury to bring the pain to your invertebrate opponents as you climb the ranks. Customise your worm, then take part in seasonal events, daily challenges and community collaborations for additional XP and rewards, and experimental game modes in The Lab. Get ready for Deathmatch and Battle Royale where you're only ever a holy hand grenade away from death! 
Worms Rumble is available for PS4 & PS5 users, as it will allow cross-play between consoles and PC, via Epic Store players.
Just Cause 4
Explore a vast South American open-world of Solís is now waiting for you. Take advantage of Rico's unique set of weapons and gadgets, and fight your enemies in extreme weather conditions. There is even new weather effect to deal with, as you'll battle and harness the power of lightning. 
Just Cause 4 is available for PlayStation 4 players and is also backward compatible with PS5.
Rocket Arena
Rocket Arena is an explosive 3v3 shooter where you're never out of the fight. Master your hero's unique rockets and abilities to blast your rivals off the map and rule the arena!
Compete with Players on PlayStation 4. It is also backward compatible with PS5.
Bugsnax
The first PS5 game available on PS5 since November 12th, this fun exploration title has you discover a mystery of missing adventurer & researcher, Elizabeth Megafig. Explore a strange island, capture it's creatures, called Bugsnax and gather the missing town of settlers, to solve this mystery. 
All of these titles are available to claim and add to your library from now until January 4th 2021.
If you don't have a PS5 just yet, you can use the PlayStation app or PS store to claim the PS5 titles.