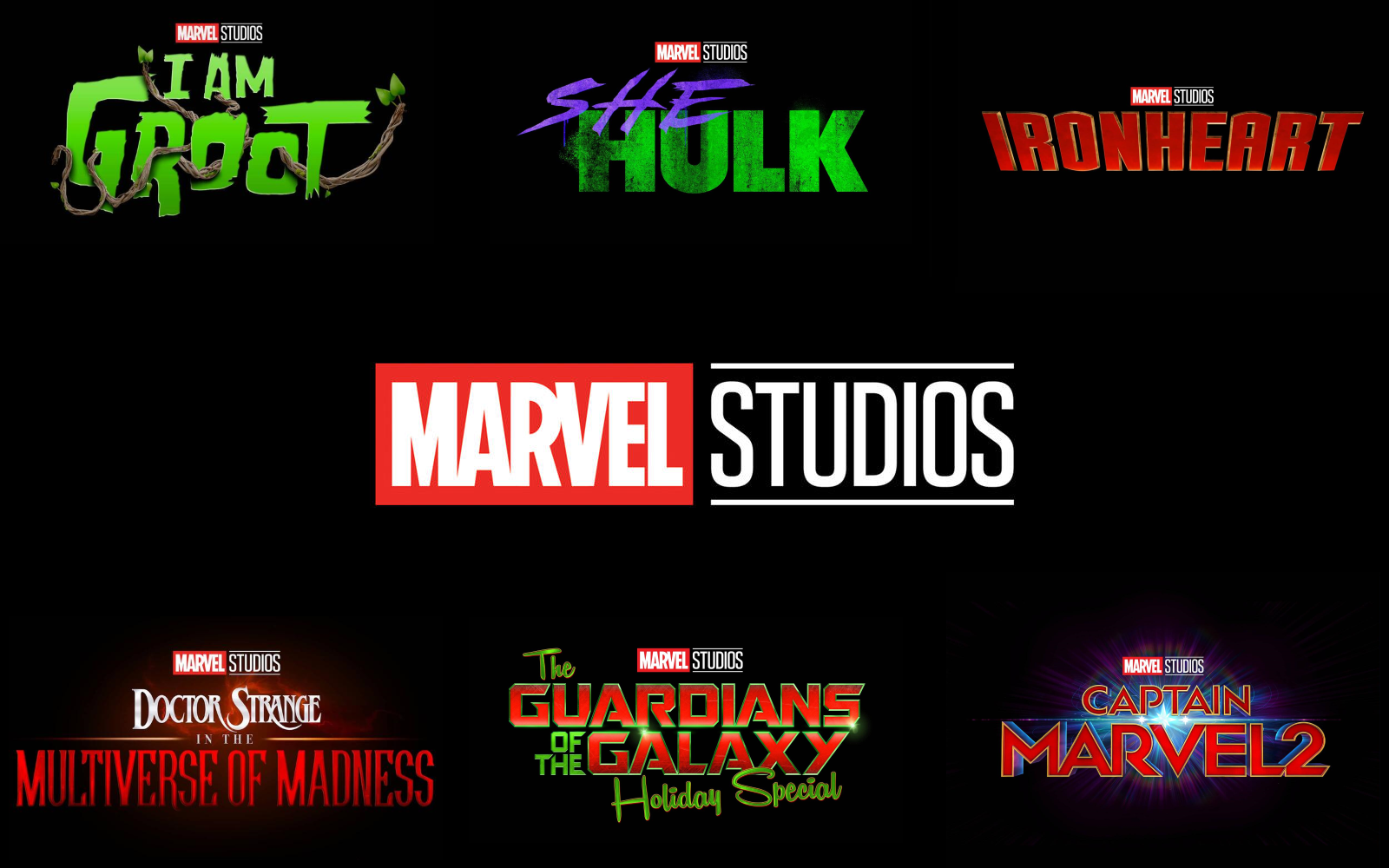 Marvel Give Information On Ten Disney+ Shows, As Well As Their Upcoming Movies
Marvel was the last pillar of the brand announcements at Disney's Investor Day. They gave some new trailers for some 2021 Disney+ shows, as well as some added information on upcoming Marvel films. Let's take a look at what was revealed.
Movies
A number of updates for the planned slate of movies was announced by Kevin Feige. With a number of actors joining the MCU, the new phase of movies will certainly
Doctor Strange In The Multiverse of Madness
This universe bending sequel, will see Benedict Cumberbatch (Doctor Strange), Benedict Wong (Wong), Rachel McAdams (Christine Palmer), and Chiwetel Ejiofor (Mordo) all return, as well as the addition of Elizabeth Olsen (Wanda Maximoff) and newcomer Xochitl Gomez as America Chavez. Sam Raimi will direct. This film will tie-in directly with the events WandaVision and will lead into the third Sony/MCU Spider-Man film. Enter the multiverse from March 25th 2022!
Shang-Chi and The Legend of The Ten Rings
Simu Liu stars as Shang-Chi in Marvel Studios' Shang-Chi and The Legend of The Ten Rings. Shang-Chi must confront the past he thought he left behind when he is drawn into the web of the mysterious Ten Rings organization. The film has wrapped with filming and is on track to release on July 9th 2021.
Captain Marvel 2 
Directed by Nia DaCosta, Brie Larson returns as the titular character and will be joined by Iman Vellani's Ms. Marvel and Teyonah Parris in the Marvel Studios film. Prepare to be marveled from November 11th 2022.
Thor: Love and Thunder
Christian Bale has been confirmed as Gorr the God Butcher. The Academy Award-winning actor's villainous role can be seen in theaters May 6, 2022!
The Third Ant-Man Is Called. . .
Ant-Man and The Wasp: Quantumania will be coming. Paul Rudd, Evangeline Lilly, Michael Douglas and Michelle Pfeiffer all return. Peyton Reed will direct again, as the film adds Kathryn Newton and Jonathan Majors is cast as Kang the Conqueror.
Black Panther 2
Marvel Studios will honor Chadwick Boseman's legacy and portrayal of King T'Challa, by not recasting the role. They will explore the world of Wakanda in other ways, as Ryan Cooglar returns to write and direct. It is set to release on July 8th 2022.
A Fantastic Four Feature Film Is Official
Marvel's first family have been officially announced. The upcoming film is short on details, but will be helmed by Spider-Man: Homecoming director Jon Watts.
Marvel Series On Disney+
WandaVision
Here is the latest trailer for the upcoming WandaVision. It will be the official starting point for Marvel's phase 4 and will tie-in directly with the Docto Strange movie sequel. You can catch it on Disney+ from January 15th 2021.
The Falcon and the Winter Soldier
A new trailer for The Falcon and the Winter Soldier, reveals a March 19th 2021 release on Disney+.
Loki
The mischievous Loki will have his Disney+ series will debut May 2021. Check out the new trailer.
What If. . .?
The new trailer showcases the concept of WHAT IF…?. This Disney+ original series from Marvel Studios, is coming Summer 2021.
Ms. Marvel
Introduces Iman Vellani as Kamala Khan Marvel Studios' original series is coming soon to Disney+ in late 2021!
Hawkeye 
Hailee Steinfeld will star as archer Kate Bishop in The Marvel Studios original series, starring Jeremy Renner. Take aim on Disney+ in late 2021!
Tatiana Maslany Will Star In New She-Hulk
This comedy series is coming to Disney+. Confirmation of an appearance from the Hulk himself, Mark Ruffalo, was also confirmed.
Moon Knight
Moon Knight, sees a complex vigilante who suffers from dissociative identity disorder. These multiple identities who live inside him are distinct characters in the series and will appear against a backdrop of Egyptian iconography.
Secret Invasion Will Come To Disney+
Reunites Samuel L. Jackson and Ben Mendelsohn in new Disney+ series. The epic, comic crossover event, following a Skrull war, is coming soon.
Riri Williams is Ironheart
The new Marvel Studios original series, starring Dominique Thorne, is coming soon to Disney+!
Armor Wars
Don Cheadle Returns as War Machine to save Tony Stark's tech. Based on the classic Marvel comic, the Marvel Studios series is coming soon to Disney+.
Guardians of the Galaxy Holiday Special
James Gunn Returns to Write and Direct a holiday special, which will be filmed alongside Guardians of the Galaxy Vol. 3. It will air on Disney+ ahead of the 2023 feature film!
I Am Groot
Marvel studios announced a new series, that will feature the seedling, along with several new and unusual characters joining Groot, in a series of shorts.
So that is some current line-up for Marvel. After the acquisition of Fox, we know there is more to come. With the future of X-Men and Deadpool still to be talked about. With Blade and Eternals still to showcase, as well as their shared interest in Spider-Man with Sony, Marvel Studios will be busy for years to come.
What are you looking forward to most and will you be signing up to the Disney+ series