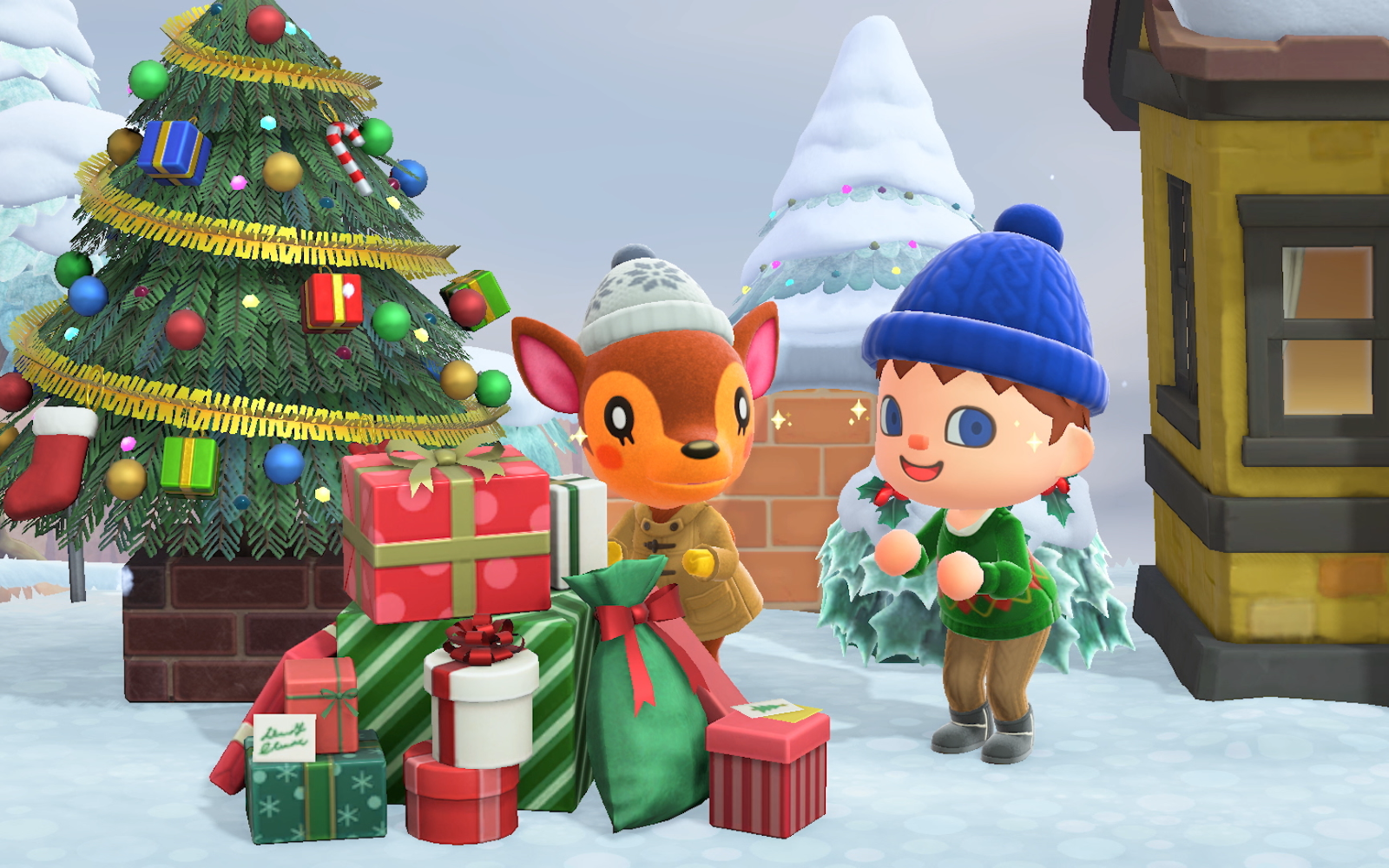 I, like many people, was very grateful that the release of Animal Crossing: New Horizons came right as the country headed into lockdown. There's nothing like building a happy island with new and familiar animal faces to distract you from the absolute rollercoaster the real world has been this year. Globally, Animal Crossing has provided a much needed distraction in these trying times and as we come into a holiday season like none of us have experienced before, it's up to our furry friends to cheer us up once again.
Turkey Day
Animal Crossing's "Turkey Day" is due to take place on November 26th, to coincide with American Thanksgiving. Franklin, a travelling turkey chef, will come visit everyone's island and host a large meal gathering in the town square. Luckily, there'll be no need for social distancing in game! By helping Franklin out on the day, players will be able to earn a gift from him.
Toy Day
Toy Day comes next, preceded by an entire month of festive cheer. Celebrations actually begin on December 1st all the way up to Christmas where players will be able to gather festive goodies and recipes, even being able to shake ornaments from trees. On Toy Day itself, the island will be visited by the festive reindeer Jingle and players can help him deliver his presents to all the residents.
If that wasn't enough holiday magic, Nintendo has also confirmed New Year's goodies will be available from the 26th all the way up to New Year's Eve. We're really in for a fun-filled holiday season with these updates.
In this announcement, Nintendo has also confirmed some other updates that players have been itching for. Firstly is new hairstyles for characters, with six new do's to choose from. This gives more choice and diversity for people, as there will also be a number of new reactions too.
Secondly, Nintendo has finally allowed data transfers from one Nintendo Switch console to another. While previously you were unable to transfer your save data from one console to another, now you have the option to uproot your entire island and pick up where you left off on a new system. In the same breath, players who are not the island representative, that is the main player, can transfer their save data and all their inventory from one game to another- allowing them to continue their travels on a whole new island.
This sure is a lot to take in for fans of the game, and Nintendo says even more is to come with another update expected in January. Let's hope we're not too holidayed-out to enjoy it! But don't worry, even if you're not well rested, the update includes a new option to sit down too. Enjoy!
Watch the full Nintendo trailer below.
Writer, artist, perpetual holder of notions.