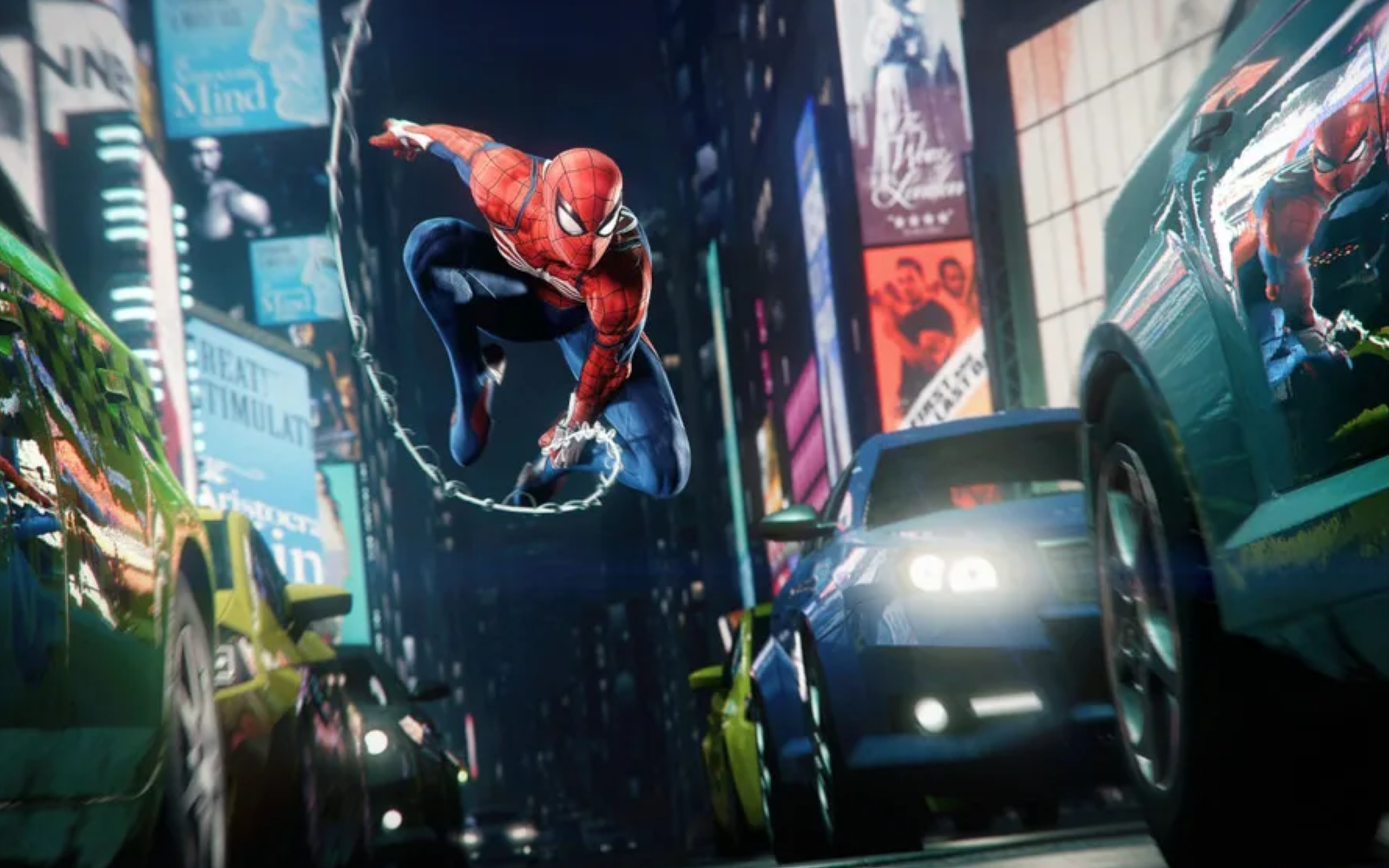 Spider-Man: Remastered Gets A New Look Peter Parker
Sony and Insomniac Games have released some details for the upcoming PlayStation 5 remastered version of Spider-Man. Posting on the PS blog, Community Director for Insomniac Games, James Stevenson, broke down what's new with the title.
Along with the standard upgrade to models and textures, there is now ray-traced lighting and ambient shadows added to the world. Creating a more dynamic and realistic look, these additions allow more fidelity to real-world reflections, as well as the effects of weather, skies and lighting.  
There has also been a boost in character models, with individual hair strands, as well as new shaders for more realistic skin, hair and eye rendering.
Using the new performance mode, the devs aim to have a smooth 60fps frame rate! Thanks to the SSD, there are super fast, almost instant load times, haptic feedback thanks to the new DualSense and there will be use of 3D audio (with compatible headphones).
Our Spidey Sense Is Tingling
Revealed in a brief in-game cinematic, the visual model for Peter Parker has been updated in the upcoming remaster. Although the same voice acting has remained, Stevenson stated:
We loved working with John Bubniak on the original game; however, to get a better match to Peter Parker/Spider-Man actor Yuri Lowenthal's facial capture, we have cast Ben Jordan to be the face model for Peter Parker on the PS5 console. 
Screenshots & New Suit
Finally, there are 3 new suits available in the remaster. One of which is The Amazing suit from the first The Amazing Spider-Man.
You can get your hands on Marvel's Spider-Man: Remastered is available as a bonus download with Marvel's Spider-Man: Miles Morales Ultimate Edition. It retails for €79.99 / $69.99 MSRP and you can pre-order it digitally here.
Marvel's Spider-Man: Miles Morales and Spider-Man: Remastered will be available for PS5 from November 12th 2020.