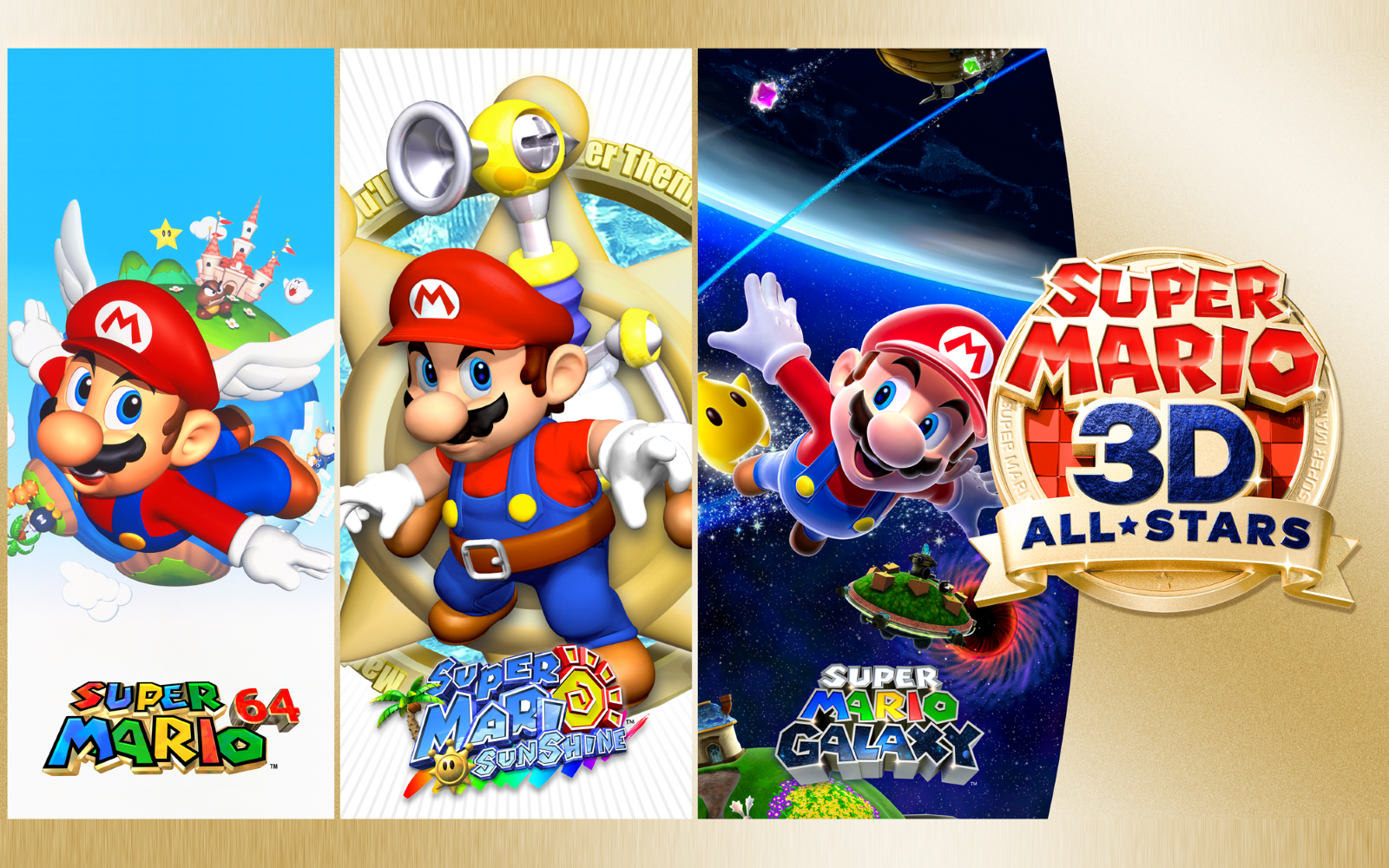 Super Mario 3D All-Stars Finally Confirmed & Releases In September
Whispers have been going around of a new collection of some of Super Mario's classic  3D adventures would be coming in 2020 and we finally have had collection confirmed. Super Mario 3D All-Stars will include Super Mario 64, Super Mario Sunshine and Super Mario Galaxy, all optimised for Nintendo Switch. Better yet it is coming out on September 18th. 
Super Mario 64
This was the groundbreaking first step into the world of 3D for Mario. Originally released in Japan for the Nintendo 64 in 1996, it has graced the Nintendo DS in 2004 as Super Mario 64 DS, which added some new characters and minor tweaks to gameplay. The original version was then re-released for Nintendo's Virtual Console service on the Wii and Wii U in 2006 and 2015, respectively.  
Super Mario Sunshine
Super Mario Sunshine released on the Nintendo GamecCube in 2002 and is the second 3D Mario title. Mario has access to the F.L.U.D.D (Flash Liquidizing Ultra Dousing Device) backpack, which is used to interact with the world, fend off enemies and help reach new areas
Super Mario Galaxy
This is one of the most critically beloved 3D Mario games ever and was originally released on Nintendo Wii in 2007. You are tasked to save Princess Peach, as you explore galaxies full of different plants and levels, with gravity defying mechanics tied into the game.
Super Mario 3D All-Stars launches exclusively for the Nintendo Switch family of systems on 18th September. The packaged version software is a limited-time only production, and the digital version will be a limited-time only release until the end of March 2021. Super Mario 3D All-Stars is available to pre-order from Nintendo eShop today.