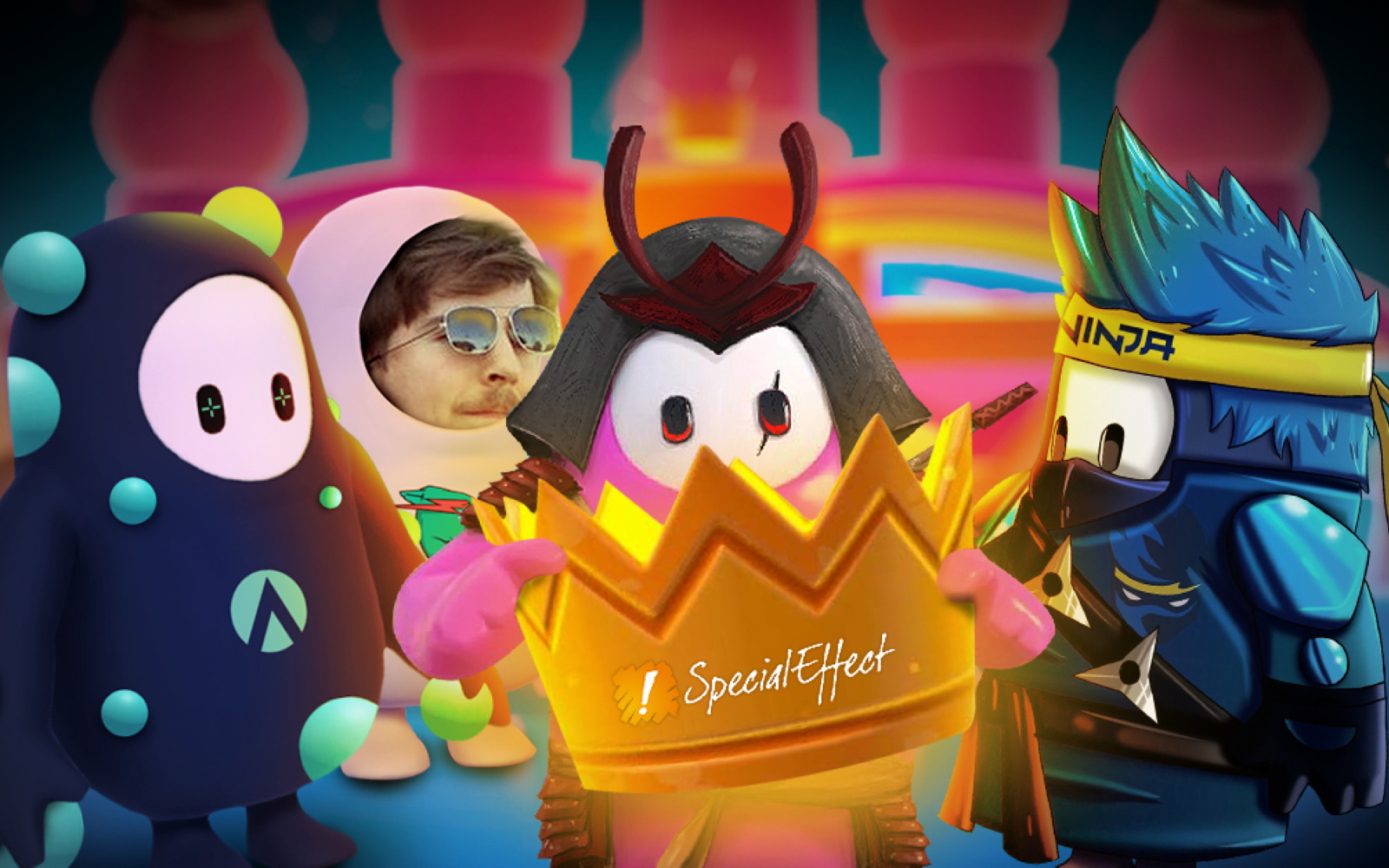 Fall Guys Devs Raise $1 Million For Charity, Thanks To Their Battle Of The Brands Auction
A number of weeks ago Mediatonic, the team behind the hugely popular Fall Guys: Ultimate Knockout on PC & PS4, started to be inundated with fan art and brand crossovers for costume ideas for their game. They decided to hold an auction for businesses to compete to win their brand to be included in Fall Guys. The money raised would go towards the English based charity Special Effect. 
The auction saw the bid hitting $1,000's with in a matter of minutes, while it hit $10,000's within hours. Some banter between brands began, as many outbid each other over the two week auction. From games companies, streamers and influencers entering the fray, bids continued to rise each day.
Finally on August 31st, the auction was ended and the winning bid was $1 million, which came from a combined contribution from Aim Lab, G2 eSports, Ninja & Mr. Beast.
🏆 BIDDING IS FINISHED 🏆

THE WINNERS ARE:@G2esports @Ninja @AimLab @MrBeastYT

With a combined donation of $1,000,000 for @SpecialEffect

Probably the spiciest team up since The Avengers??????https://t.co/Q2G3h9UyDh

— Fall Guys 👑 (@FallGuysGame) August 31, 2020
Who Are Special Effect?
Special Effect is levelling the playing field for gamers with physical disabilities around the world. They create accessibility options for people, by adapting controllers, creating head, eye and movement tracking options and custom made peripherals, that cater for their gaming and interacting needs.
As you can tell, the charity were overwhelmed throughout the auction, thanking the four for their winning bid.
Unbelievable! THANK YOU to the winners @aimlab, @G2esports, @MrBeastYT, @Ninja & everyone who bid, and to @FallGuysGame for making it all possible. Your generosity will enable us to continue making gaming dreams come true for people with physical disabilities around the world!💙 https://t.co/cBKDIBwN4p pic.twitter.com/HD16H07BML

— SpecialEffect (@SpecialEffect) August 31, 2020
Future Live Stream
Ninja also went online after the winning bid, to announce there will be live stream with all the gang, where they will play Fall Guys and all money raised on the stream will also go towards Special Effect. Details on the stream will be revealed soon, so keep an eye out.
We Won the Fall guys Skin bid for Charity! Massive thanks again to @MrBeastYT @aimlab and @G2esports for joining me in this collab donation of a million dollars! pic.twitter.com/phI6mO3fFn

— Ninja (@Ninja) August 31, 2020
Well done to everyone that helped raise the bar on the goal and awareness for Special Effect. The money is sure to help bring joy to even more gamers across the world. For more information on the charity, head over to their website.