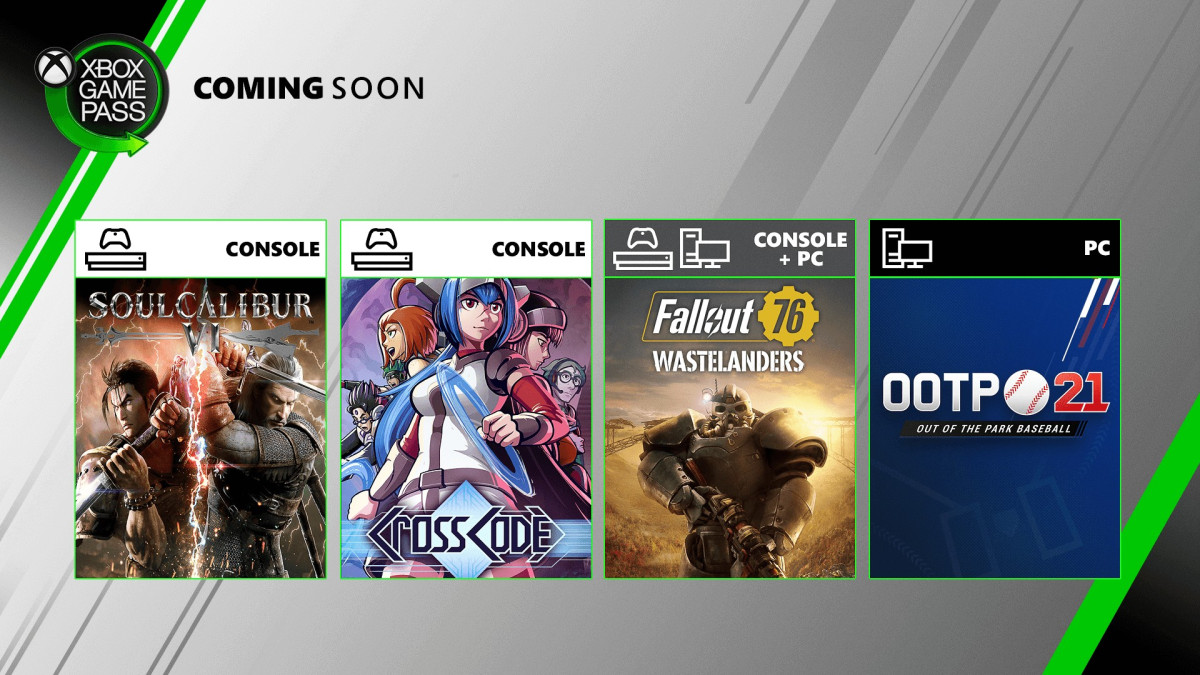 Xbox Game Pass Games For July Announced
Xbox Game Pass has some new updates and games coming this month, along with additions of some game DLC. Here is what's coming this month.
Out of the Park Baseball 21 (PC) ID@Xbox – July 1st
This baseball strategy title, is authenticity licensed by MLB and the MLBPA
Soulcalibur VI (Console) – July 1st
Soulcalibar is the pinnacle in weapons based 3D fighters. Now get your fighting skill tested in the latest entry in the series.
CrossCode (Console) ID@Xbox  – July 9th
This upcoming retro-style RPG title, is full of enemies and big boss battles. It will release on other platforms on July 9th, but is free for Game Pass users.
Fallout 76 (Console & PC) – July 9th
Bethesda Game Studios online entry into the Fallout series has had a few updates and patches since its initial release. Might be worth a play, now that it's on Game Pass.
DLC / Game Updates 
Minecraft Dungeons: Jungle Awakens – July 1st
Sea of Thieves: The Greatest Tales Never Told
State of Decay 2: Green Zone & The Plunder Pack
Leaving Xbox Game Pass On July 15th
Blazing Chrome (Console & PC)
Dead Rising 4 (Console & PC)
Metal Gear Solid V (Console and PC)
Timespinner (PC)
Unavowed (PC)
Undertale (PC)
Is there anything that you'll be checking out?